Jan Turley Travels To Kawau Island
KAWAU ISLAND
KAWAU ISLAND is a pristine, amazing, breathtaking, majestic, rugged island in the northern end of the Hauraki Gulf Auckland.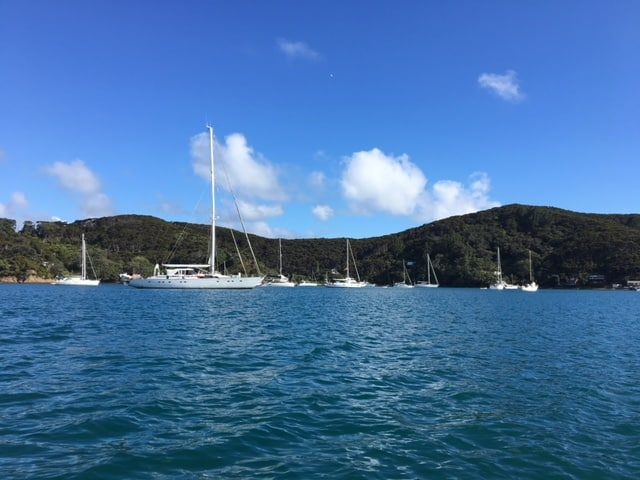 Auckland is the gateway to the North Island of New Zealand. It is surrounded by water and the Hauraki. The Hauraki Gulf is dotted with Islands and if you fly in on a clear day the view of this part of our beautiful New Zealand is stunningly gorgeous.
So let me tell you how to find it.
Grab your OBR MERINO travel wrap and come with me.
You can charter a luxury boat from http://www.cruisetime.co.Imagine being on a floating palace like Endless Summer. ( I spoke about this beauty in an earlier blog)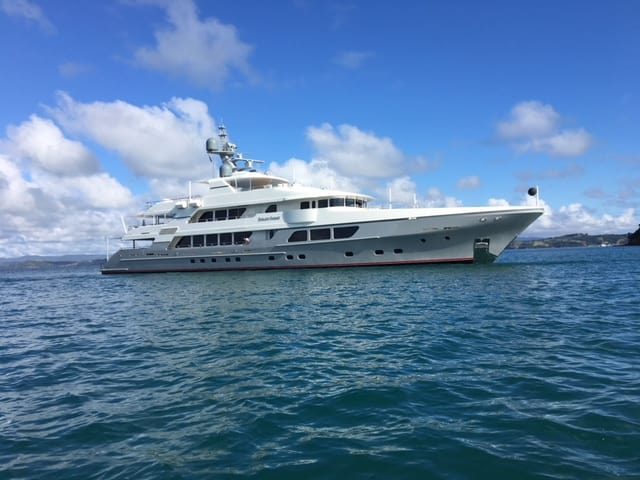 Sit back and float your way north. It will only take a couple of hours but you might want to stop off on the way and spend a few days and nights absorbing this beautiful area.
Once you have passed iconic Rangitoto Island you go by Tiritiri Matangi which is just out from the main land on your left, or Portside. This is a small 1sq mile island is an open nature reserve. It is noted for its bird life, including Takehe, Kokako and Kiwi. It is pristine and the bush is beautifully maintained.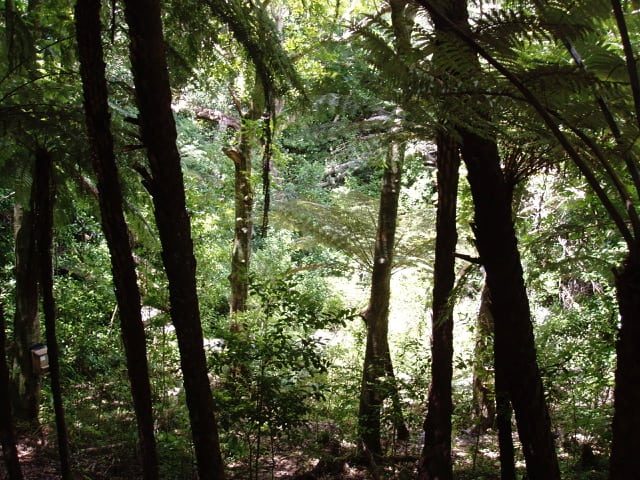 40 kms north of Auckland and you will come across Moturekareka Island which is separated by Motuketekete Island by a very small channel. There is a wreck of the Rewa which was intentionally sunk in 1930. The masts can still be seen laying in the water. You will notice the top deck missing, as she was being sunk and the tide came in the top deck was cut off s is a great place to snorkel. It is relatively shallow and really protected. You won't get another experience to see something like this unless you are a diver.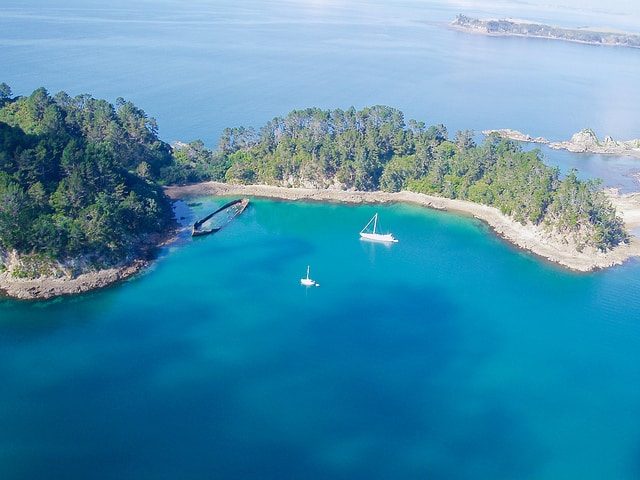 The water around this area is so crystal clear.
The next Island is Motuora Island. This is an 80 hectare island nature reserve. There is a conservation campsite there so you might spot a few people experiencing their kind of luxury for a night or two.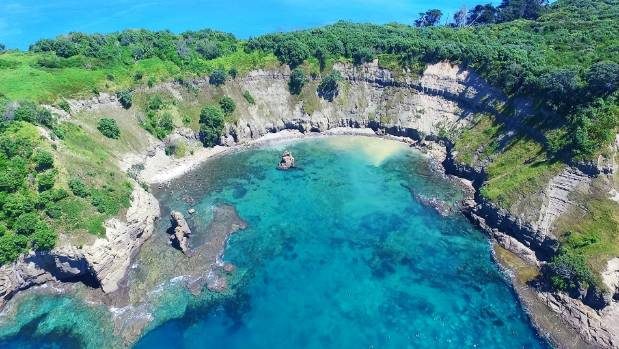 Kawau Island is your next stop. There are many sheltered spots where you can sit on deck quietly and sip your martini's.
Kawau Island was once owned by Governor Grey and he built a very impressive house in Mansion House Bay. It has been fully restored and is very majestic.
Governor Grey also introduced Wallabies to Kawau Island. Sometimes they come out to play for the tourists as does an albino peacock who looks magnificent when he want to.
Mansion House Bay is a great spot. Often there are a myriad of boats sheltered there.
You can spend a whole day at Mansion House and there are several easy walks to various spots like Ladies Bay or Coppermine Bay. There are remnants of and old Coppermine that was once a working mine.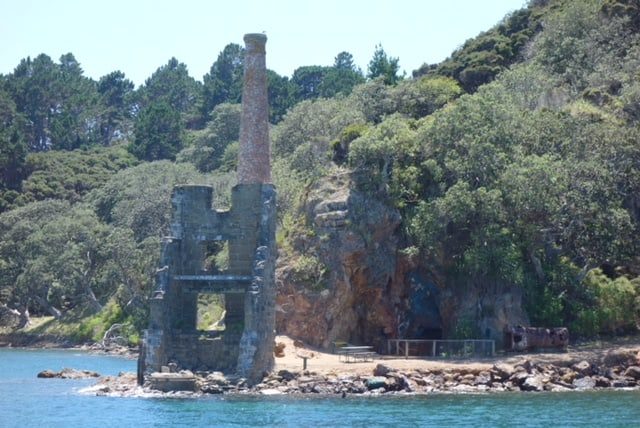 As you float around Kawau you will see little baches nestled amongst the bush or on the water's edge.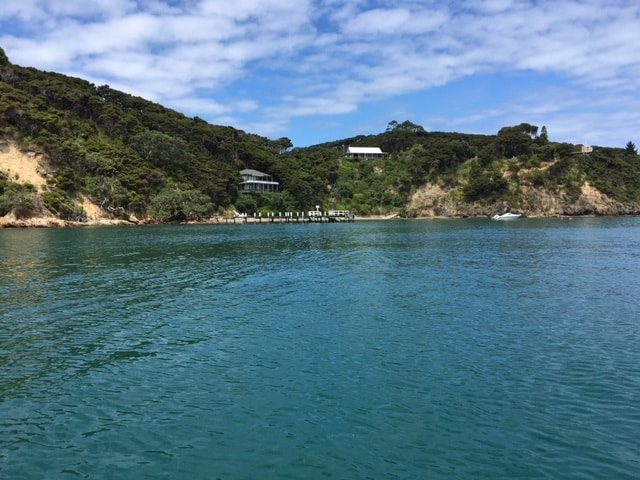 I have talked in an earlier blog about luxury meaning different things to different people. If your style of luxury isn't on a divine floating palace, there is another way you can get to KAWAU.
An hours drive north of Auckland you can catch the ferry from Sandspit.  This will drop you off at Mansion House Bay, you can spend the day there and return the same way.
Or you can get a water taxi from Sandsplit and go exploring.
Hire it for a day or just a few hours.
If you are wanting to stay a night or two on KAWAU, at Vivien's Bay there is the luxurious Beach House, an 11 room boutique hotel right on the edge of this glorious beach away from the hustle and bustle.
As I said earlier there are many beaches on Kawau and some  that you can rent.
So, whatever your style of luxury, be sure to visit Kawau Island.
Don't forget your OBR MERINO travel wrap.
Find Your Wraps Here At The OBR Merino Online Store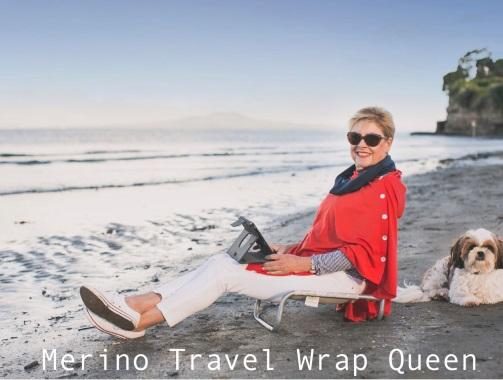 Jan Turley
Jan Turley is dressed courtesy of OBR Merino and Baker St.  To See The Collection of stylish travel wraps and fashion made from 100% New Zealand Merino wool head to the OBR Merino website.