4 Fabulous Business Women Travelling In Style With Merino
Today's blog is a little different. It is about looking great and being comfortable while travelling.
The very best piece of clothing for the travelling business woman is an OBRMERINO travel
wrap.
When I travel I always take my OBRMERINO travel wrap, often in 2 or 3 different colours.  It is
so easy to travel in a simple pair of black pants and black top, great funky shoes and then
complete the look with one of these wraps to make different looks.  They travel so light.
Many women use these as their go to pieces when travelling.  There are great colours and these
are also available in plus sizes.
So come and meet four fabulous business women who have travelled very recently with their
merino wool wraps
SHARLEEN GREER
Sharleen is a Life Coach and a Naturopath.
She says.. "Midlife is a fascinating chapter. It is a time to find your essence and begin to
welcome the person you left behind while meeting the needs of others. It can be an exciting and
challenging time so having a coach by your side is a must. let me help you to navigate the next
chapter".
Sharleen recently went on a trip to Scotland and Ireland and to an amazing retreat on the Isle of
Iona in Ireland.
Her OBRMERINO wrap was a constant companion and she surely shone in mandarin colour.
She wore her wrap at New Grange Stoneage passage tomb.  It is in the county of Meath in
Ireland. This is a prehistoric monument built in 3200BC.  This makes it older than Stonehenge
and the Egyptian pyramids. No on quite knows why it was built but it's entrance is aligned with
the rising god the sun on winter solstice when sun shines through its roof box.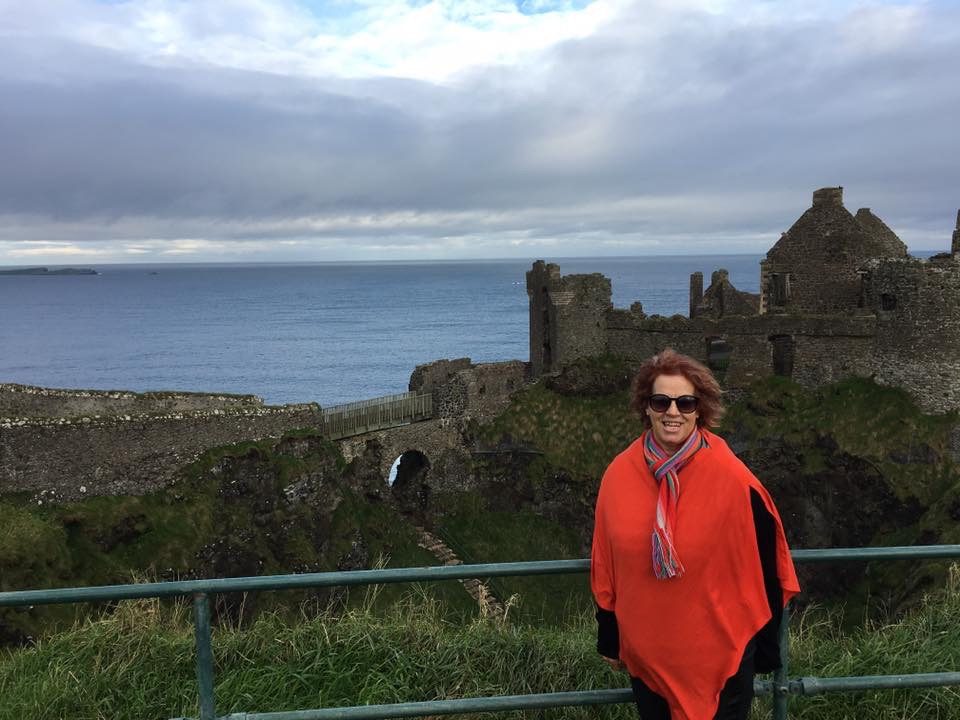 She describes Stone Circle as a must see in County of Limerick in Ireland.  It is just at its names describes…a circle made of stones. It is the largest standing stone circle in Ireland and is over 13 feet high and weighs 49 tons.
The entrance of the circle is aligned with the rising of the sun at summer solstice.  Sharleen commented that she found her merino wrap so useful.  She carried it in her bag always as it was handy to keep off the sudden winter chills.
MONIQUE BRADLEY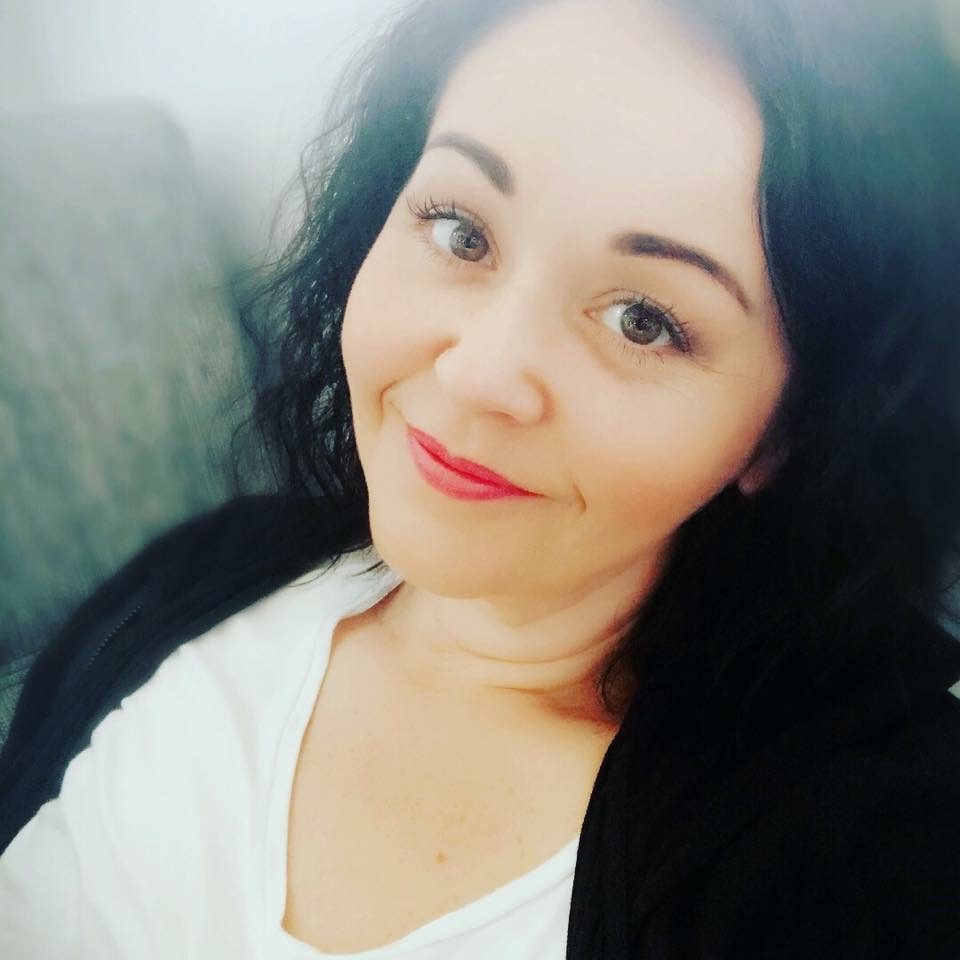 Monique Bradley is a TV presenter and web TV host, focusing on food, living and lifestyle hints to help you have a happier life.
Each week she delivers LIVE streamed cooking shows via Facebook and YouTube, sharing healthy and easy to make recipes that have helped her lose more than 40 kilos in weight!  How did she do it? Find out more on her website www.moniquebradley.tv
Monique is an ambassador for several brands and is often dressed in OBRMERINO.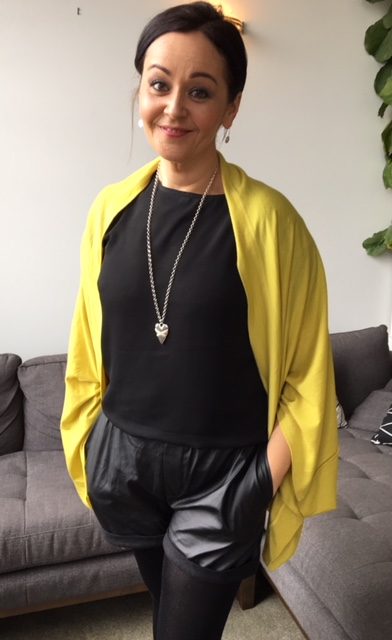 Monique recently travelled to Delhi in India with an OBRMERINO Travel Wrap.  She commented that the merino was well loved in India and it was her go to travel piece.  Monique said that apart from her OBRMerino wrap there were 4 other necessities she carried with her. Passport, credit card, spare undies and Imodium!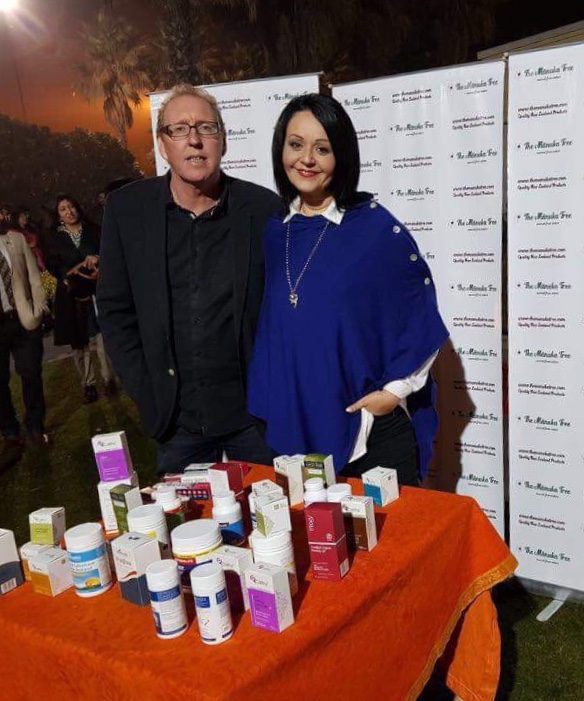 Here she is with Pete Ward at a show in India with NZ made products from Caithy Organics presenting to Indian Ministers.
ALLISON MOONEY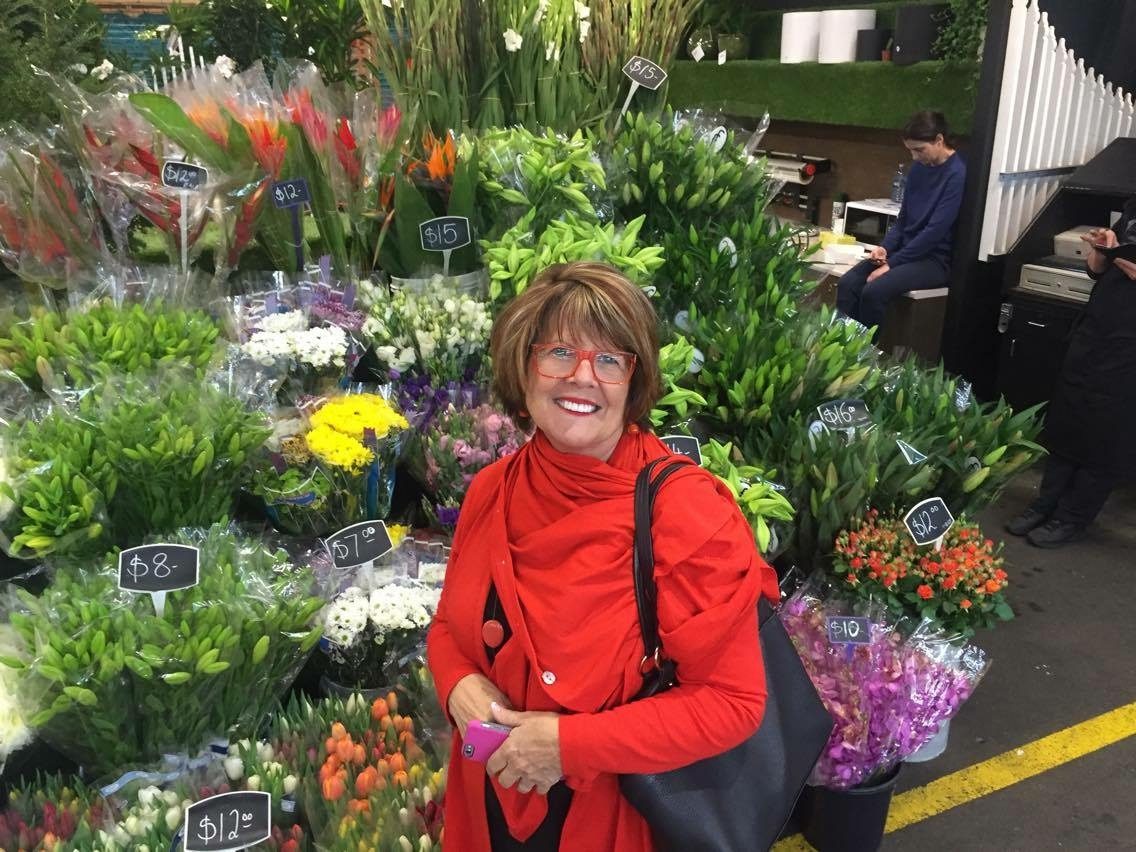 Allison is a public speaker of international fame.
Allie's fun, fast paced,mind unzipping presentation will show you how to significantly increase performance capabilities. She will impart a simple tool that enables one to improve their quality of life, business and transform.
She says "the importance of understanding and respecting each other's' differences is the key essence in what we need to create in developing high performance Her book 'Pressing the Right Buttons' is a must read for anyone dealing with people….that's everyone..right?
She has won the Speaker of the Year for NZ several times.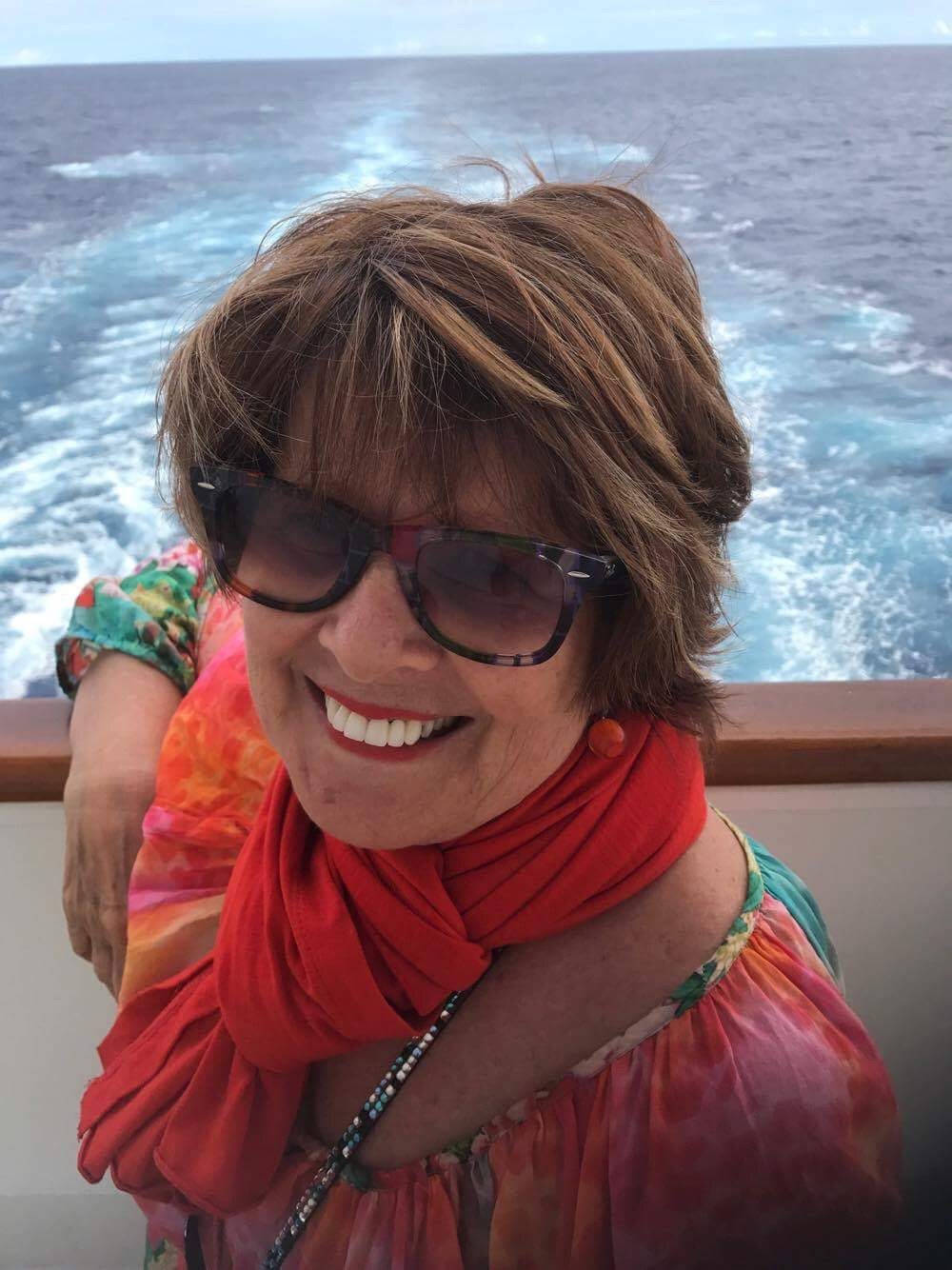 Recently Allie went on a cruise on the Norwegian Pearl from Vancouver via the Hawaii Islands and Tahiti. You can see she wore her wrap as a scarf.
It gets chilly at night so to have an OBRMERINO wrap on hand was a wise move.
ROMINA MACEDRA LILLEY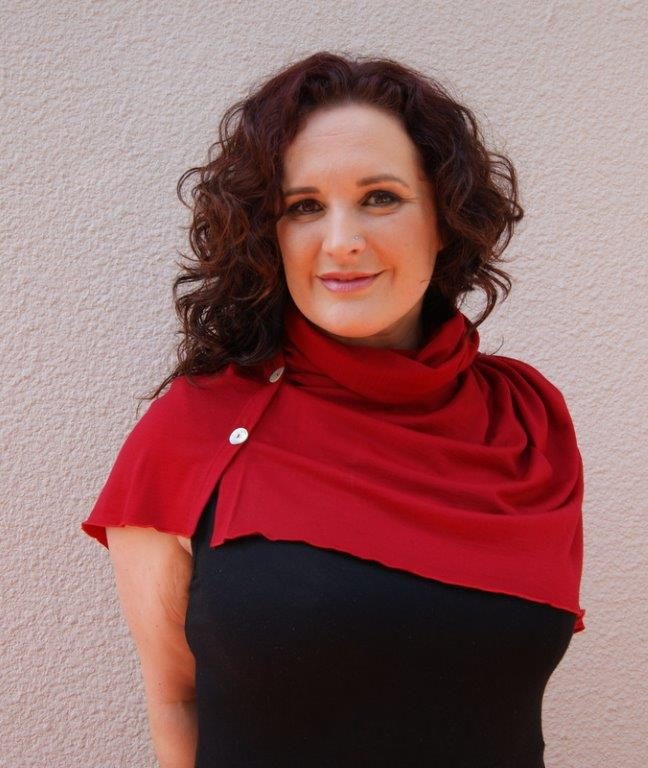 In her words:
Hola, I'm Romina From argentina, owner of Silhouette Beauty and beautician extraordinaire!
I have been travelling around Brazil and Argentina, showing off OBR beautiful merino and looking for new pieces for my awesome salon.
"Do you want to look and feel more confident and beautiful in your own skin? That's where I can
help you.
Silhouette Beauty offers a complete service, from beauty treatments for the whole body, waxing, massage, makeup artistry, cosmetic tattooing and radio frequency treatments that breakdown fat and stimulate collagen production.
This is a link to my page."
https://www.facebook.com/rominafromargentina/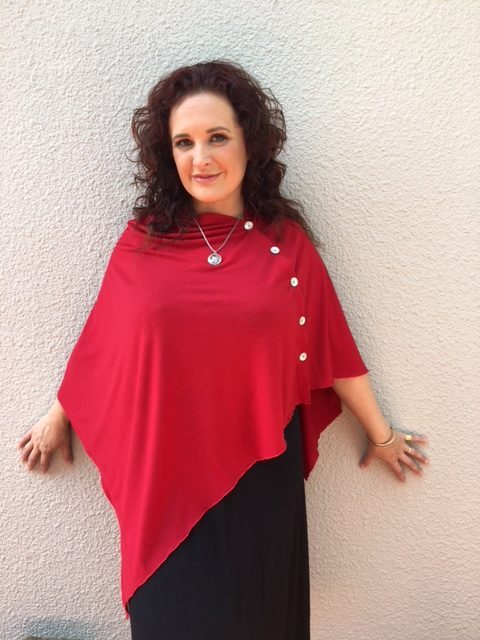 So there you have it. Four amazing women who understand the need to travel with a New Zealand handmade, true to label, merino wrap.
Find Your Wraps Here At The OBR Merino Online Store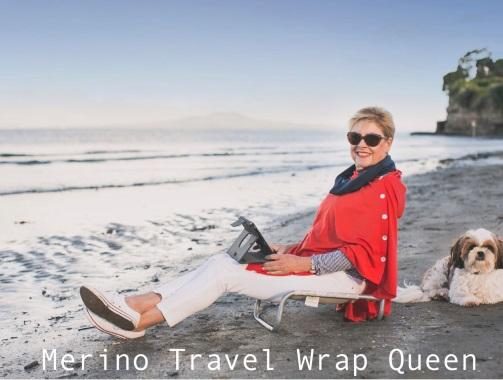 Jan Turley
Jan Turley is dressed courtesy of OBR Merino and Baker St.  To See The Collection of stylish travel wraps and fashion made from 100% New Zealand Merino wool head to the OBR Merino website.