100% New Zealand Made Merino Wool Products
Did You Know There Are 13 Ways To Wear Our Merino Button Wrap?
Featured Merino Wool Products
See How Many Ways You Can Wear Our Wrap
Introducing Jan Turley - Designer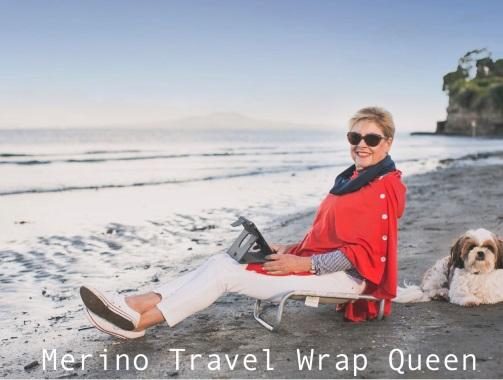 Jan Turley is the brains behind the Brand ORB Merino as well as the critically acclaimed BAKER ST brand, well known throughout New Zealand and indeed, the world.

Jan has been involved in the fashion industry for more years than she cares to admit however there is one secret that she shares willing with everyone, her travel secrets.
Jan runs her own travel blog called TRAVEL IN STYLE where she shares all of her adventures tripping across the globe, all the while looking fabulous in OBR Merino travel wraps and baker street clothing.  Designed of course, by Jan herself.
Follow her blog HERE:
CAPES AND WRAPS
Our NZ Merino wraps, ponchos and capes are the new look in sophisticated glamour. Plush, luxurious and very soft.
ACCESSORIES
Stylish accessories to enhance and glam up any outfit. Perfectly natural against the skin. Stunning colours available. 
FASHION
Go to garments that complete your look. Practical and chic, NZ merino fashion designed to be worn everyday.
PLUS SIZE
Our styles are created for all women, because all women deserve the best.  Comfortable and stylish to suit every shapes.