Hello Strasbourg and French Christmas Markets 
Capitale de Noel.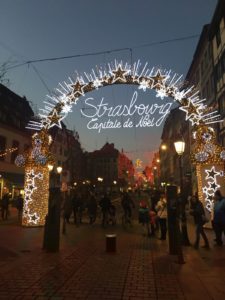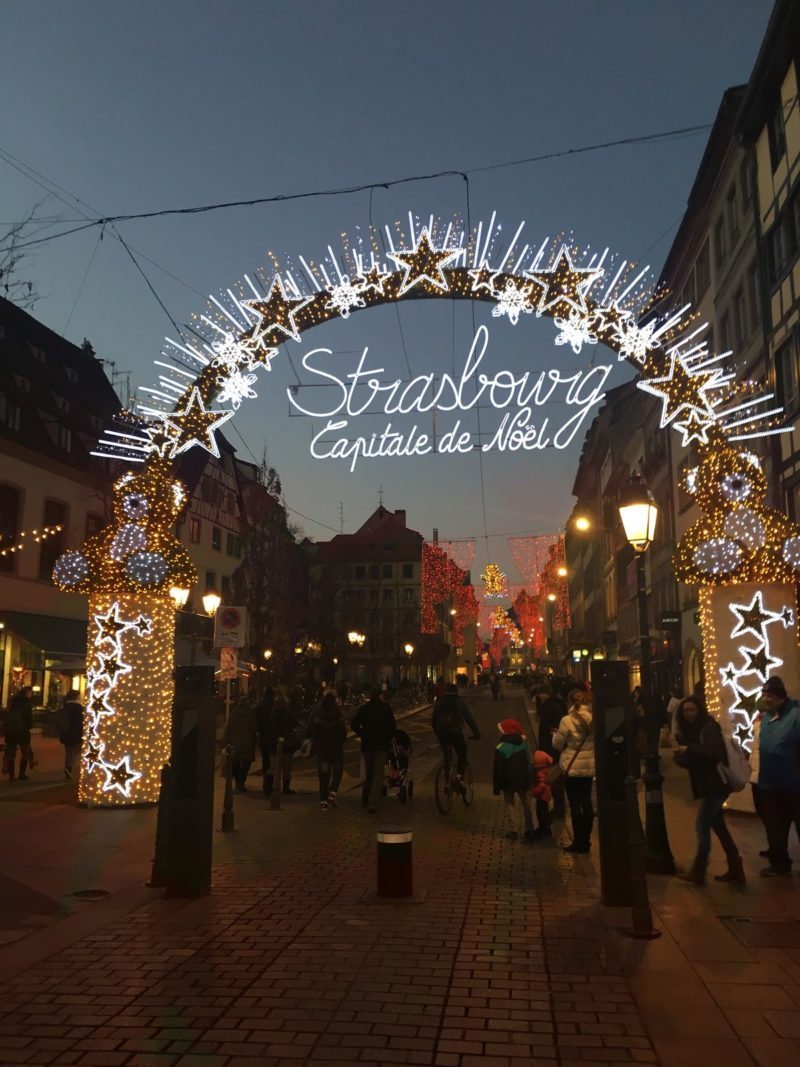 Strasbourg is a magical city. It lies on the border of Germany.
It's city centre, Grande Île (Grand Island) is classified as a World Heritage.
It sits in the centre of the city with access over little bridges. I got a sense of it being a baby Venice although it is known as Petite France.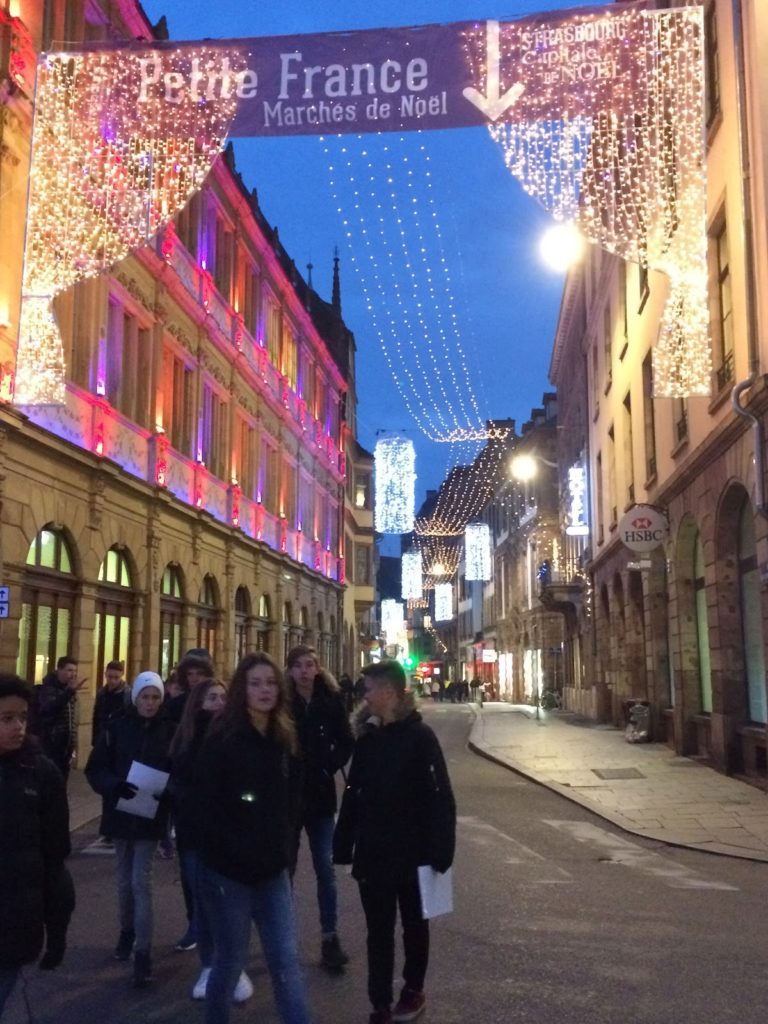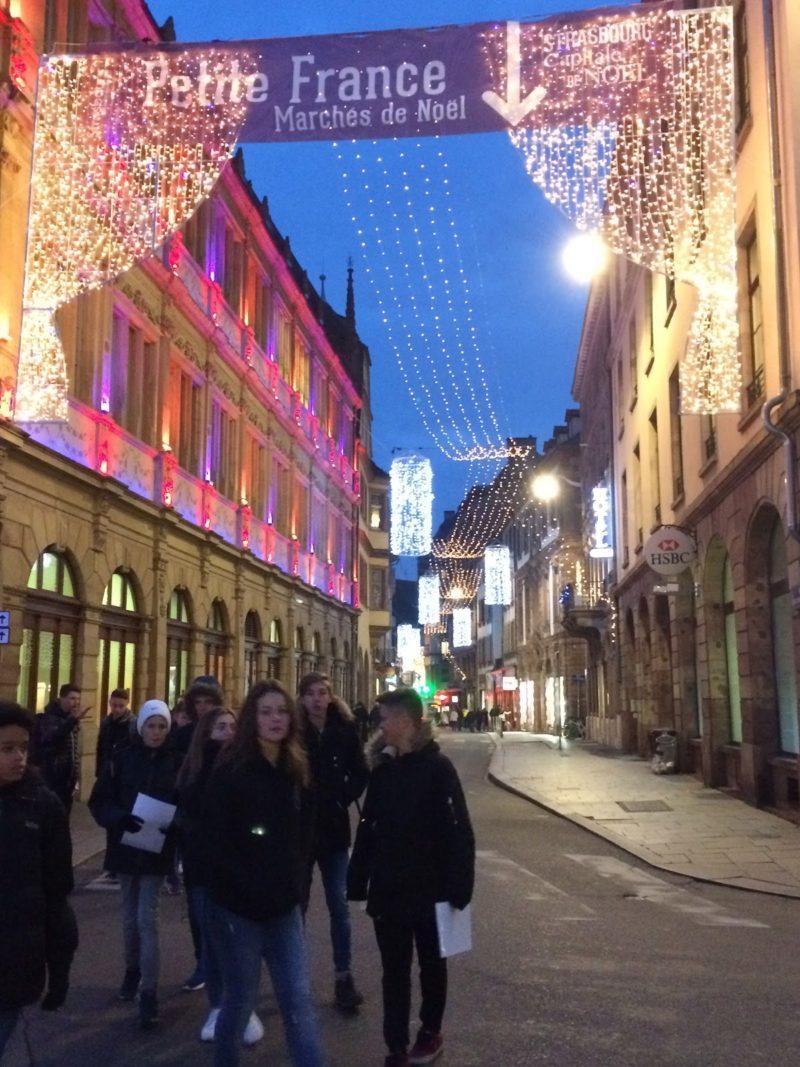 The beauty here was unrivalled. We thought Vienna and Zürich were beautiful but Strasbourg was the undisputed winner and one of the oldest Christmas markets.
The little cobblestone alleys that wound around Strasbourg Cathedral were lit with sublime illustrious lights. At every turn there was yet another masterpiece.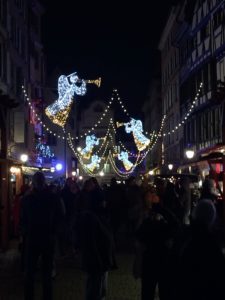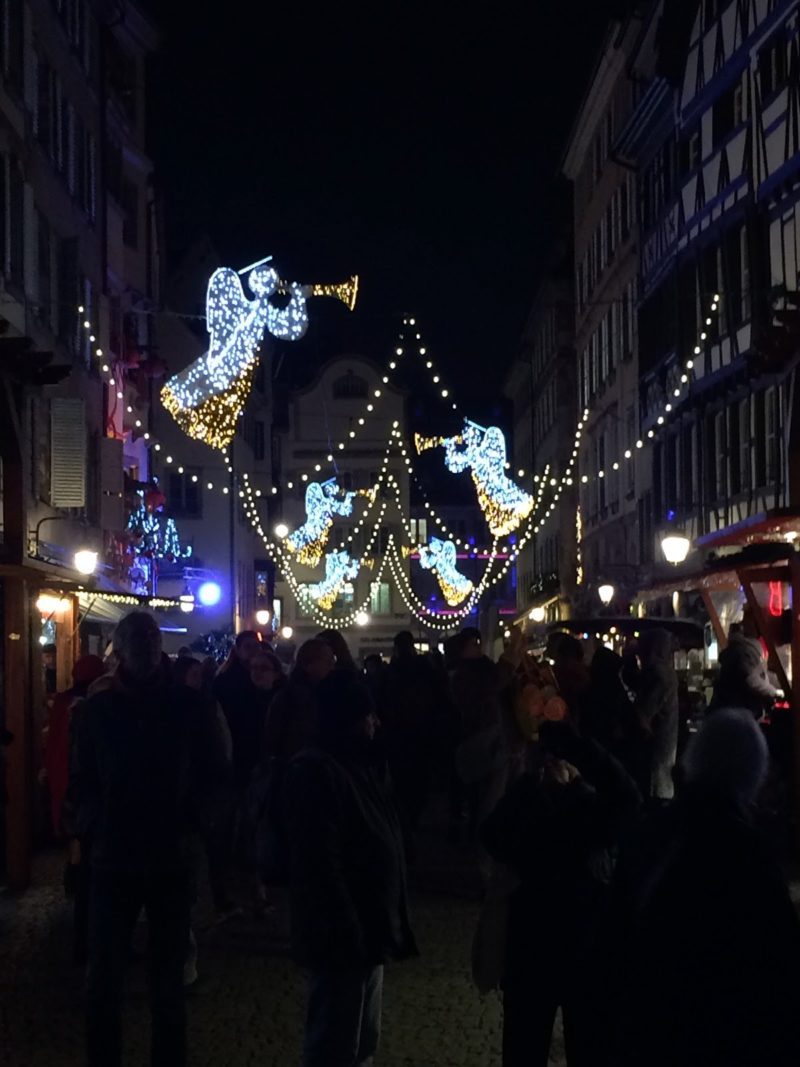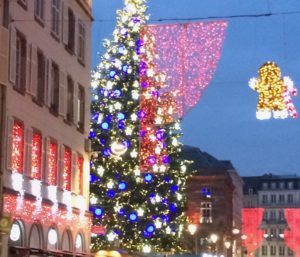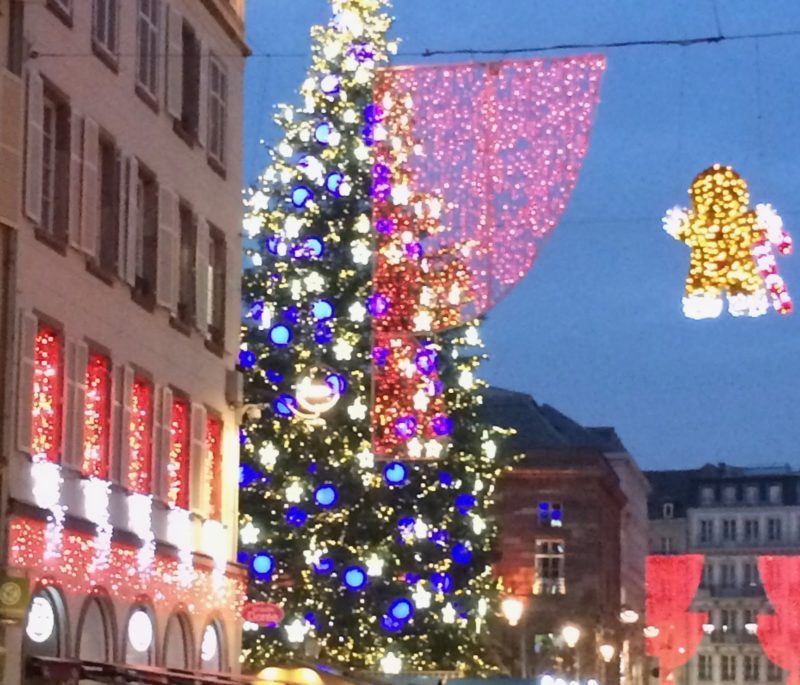 We strolled among the 300-or-so chalets dotted through the city centre. The smell of mulled wine pungent in the air.
In the centre of all the bustling, under a lit up tree, was a tiny model of a village handmade with wood. Lights shone from the tiny windows.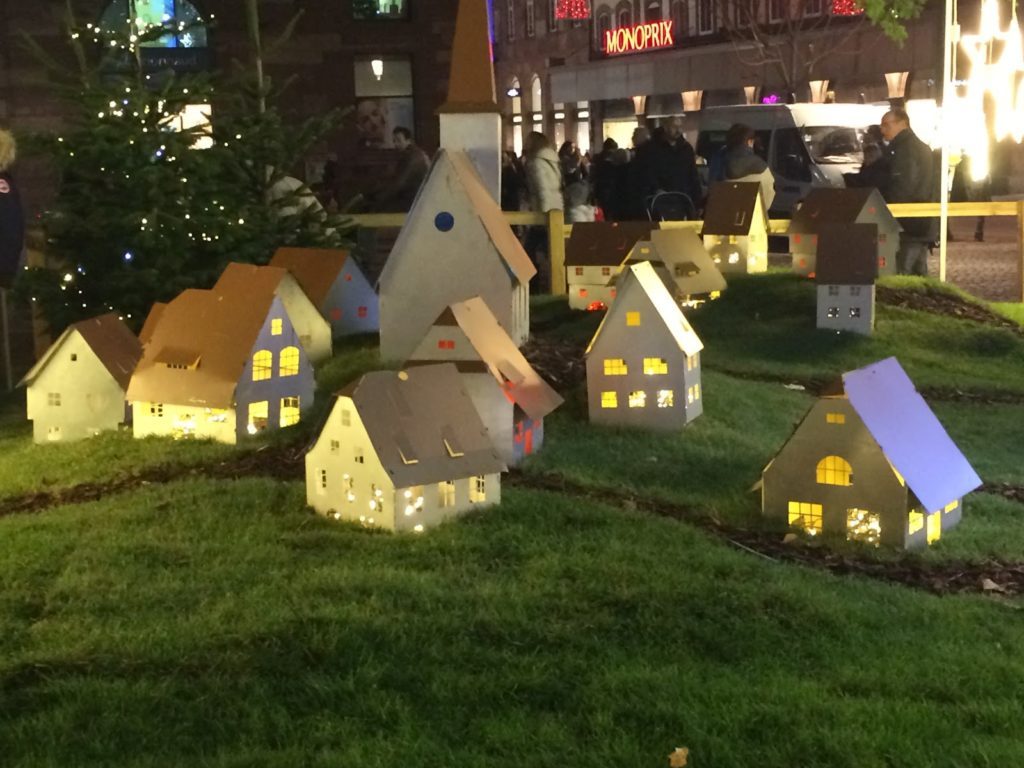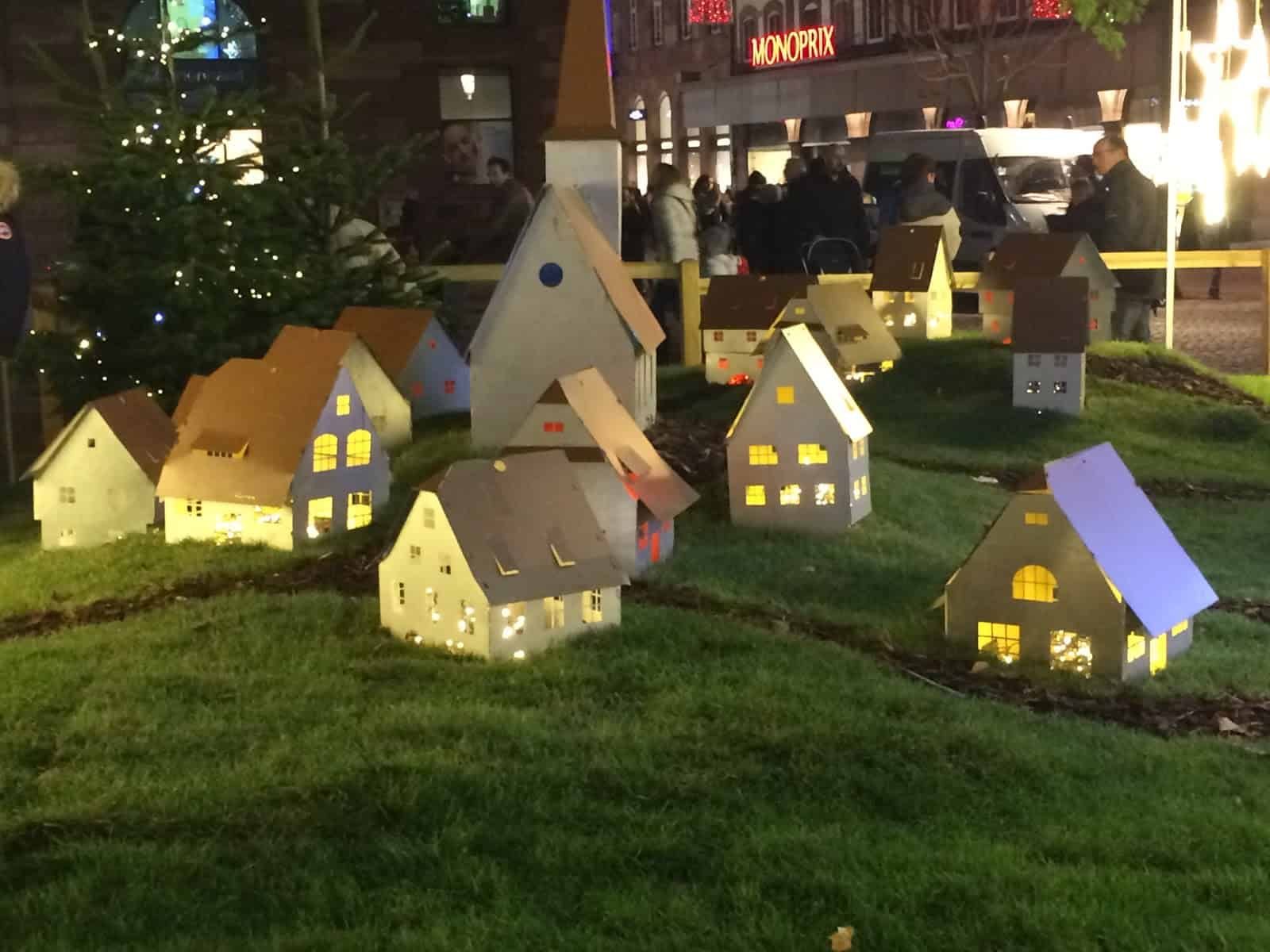 Our stay in Strasbourg was short but exquisite. The vivid memories will stay with me forever.
Another fast and comfortable 3 hour train ride and we were in Paris.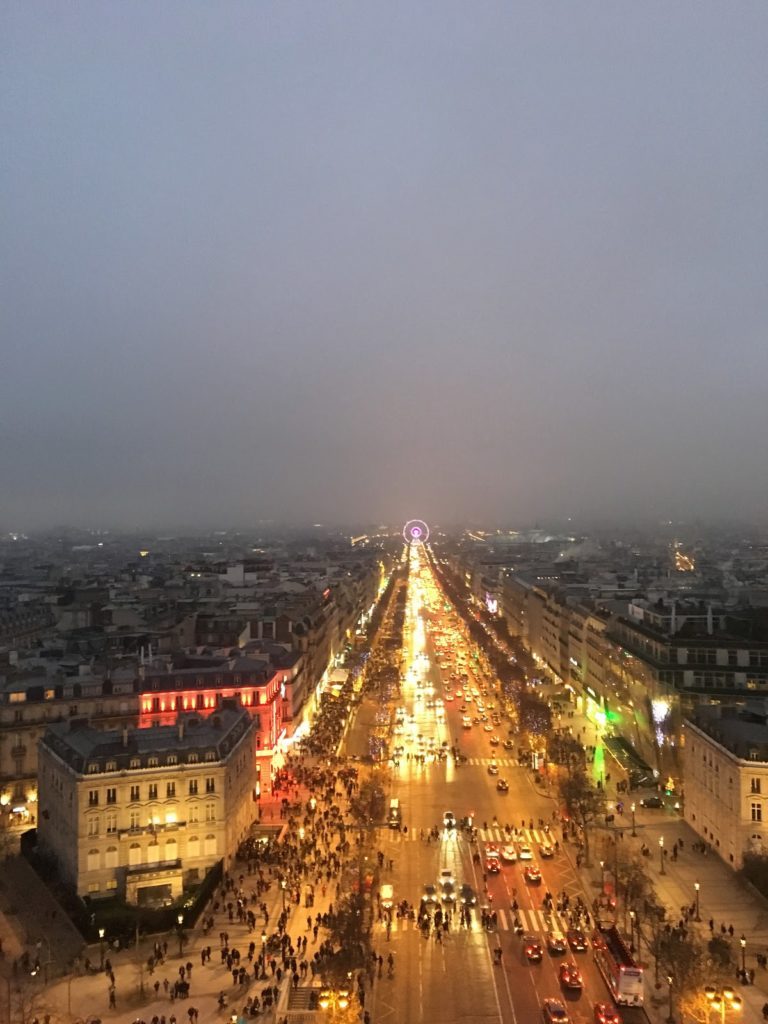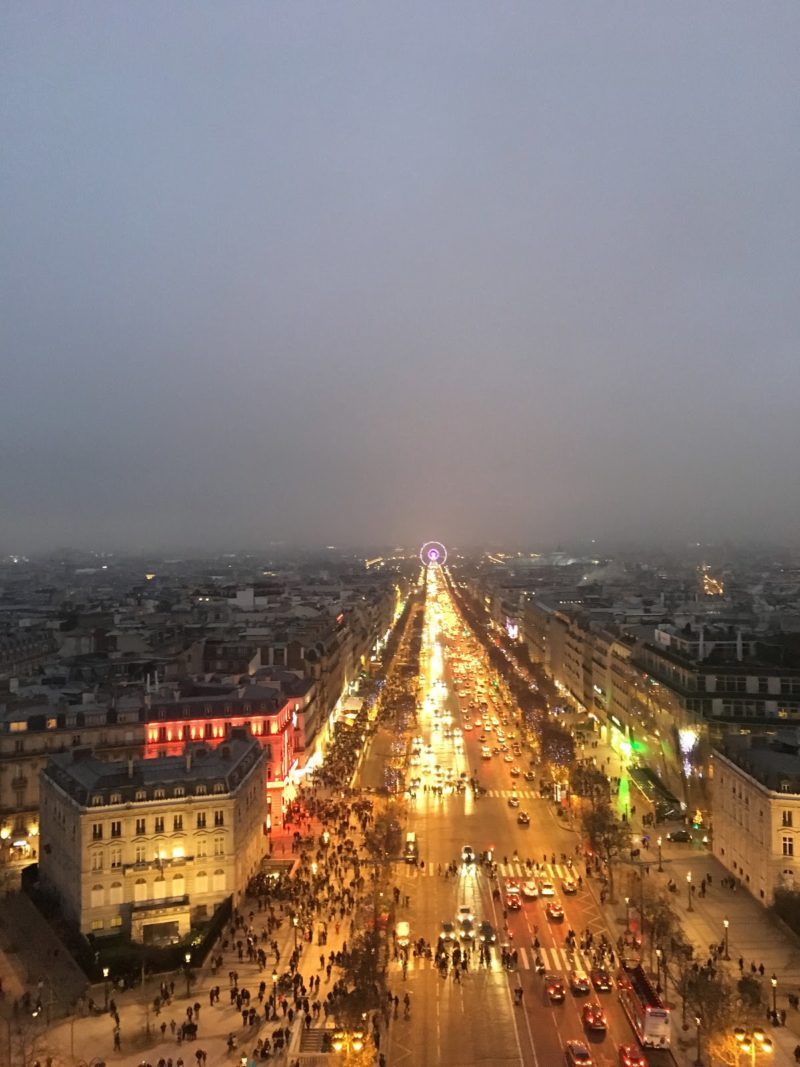 We stayed in Montmartre which was fabulous. We explored local markets, ate crepes and strong coffee.
We caught the metro to Palais de Chaillot to make our way to the market at Champ-Élysées.
What a difference to where we had been. Crowded and with a feeling of being contrived and unsafe, we made our way instead to the Arc de Triomphe.  
We climbed the 284 steps to the viewing platform which was well worth the climb.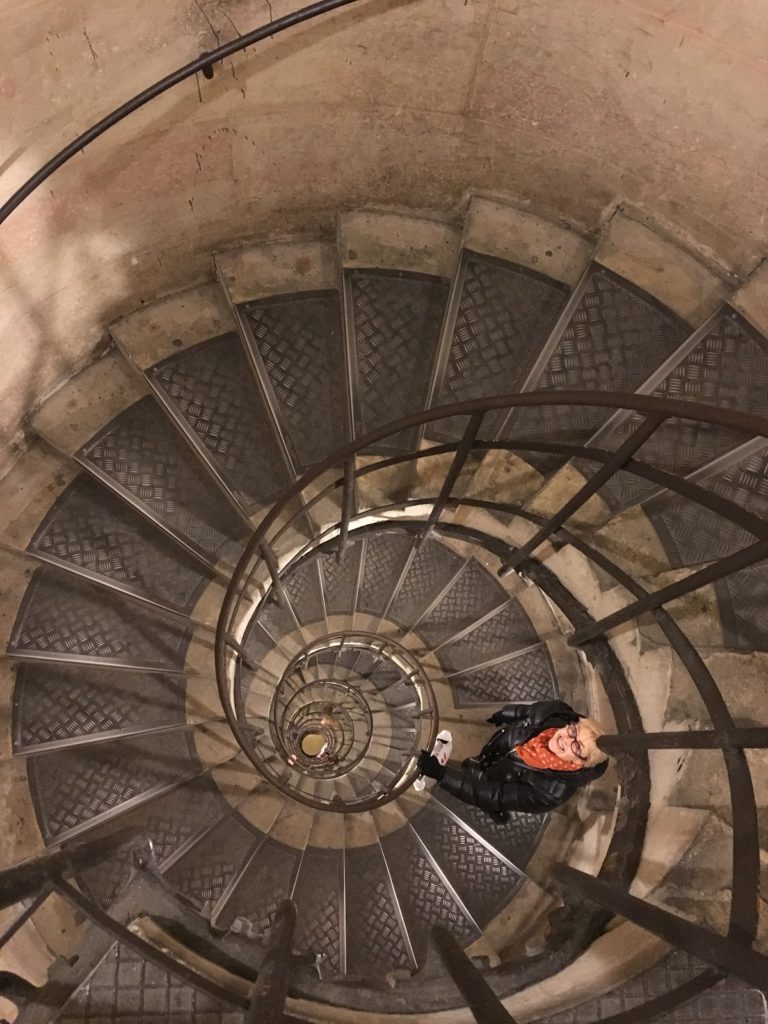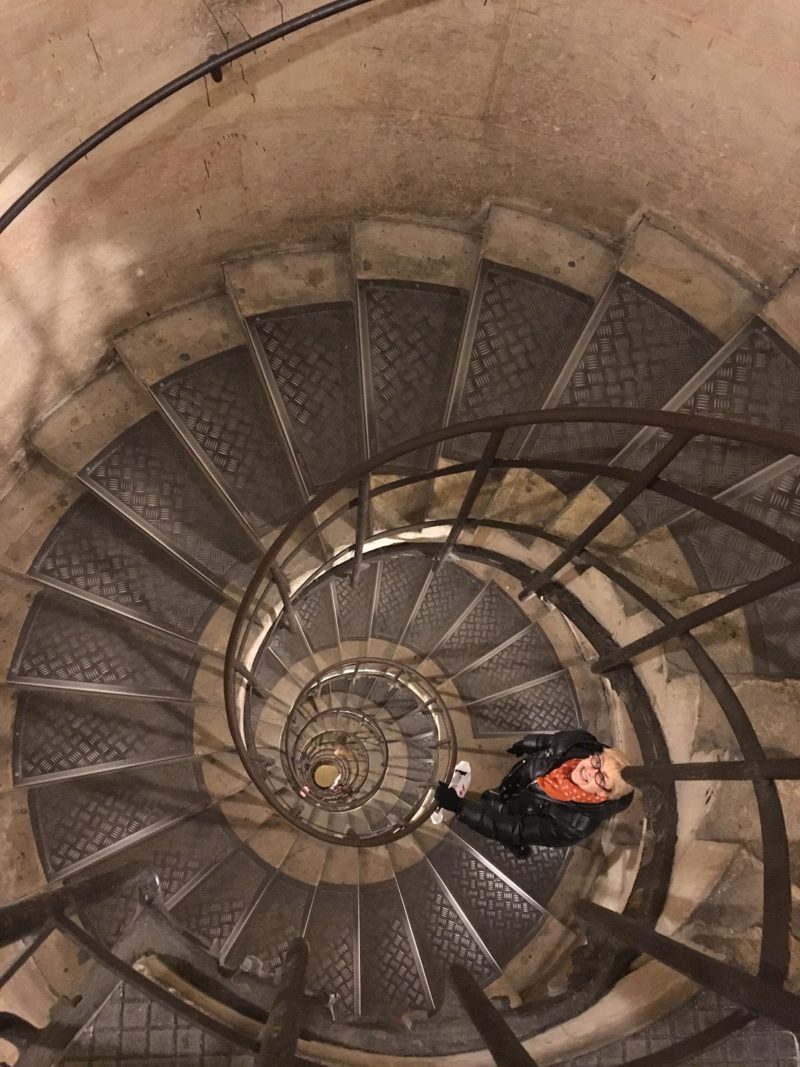 With the Eiffel Tower peering out of the mist it was a beautiful sight.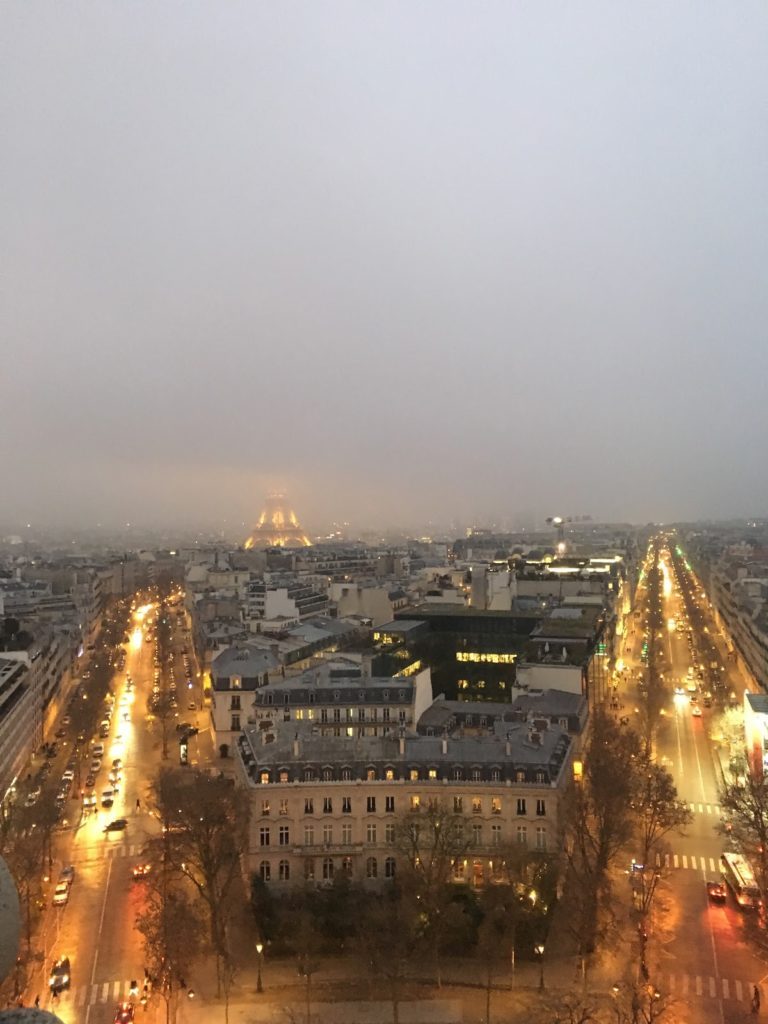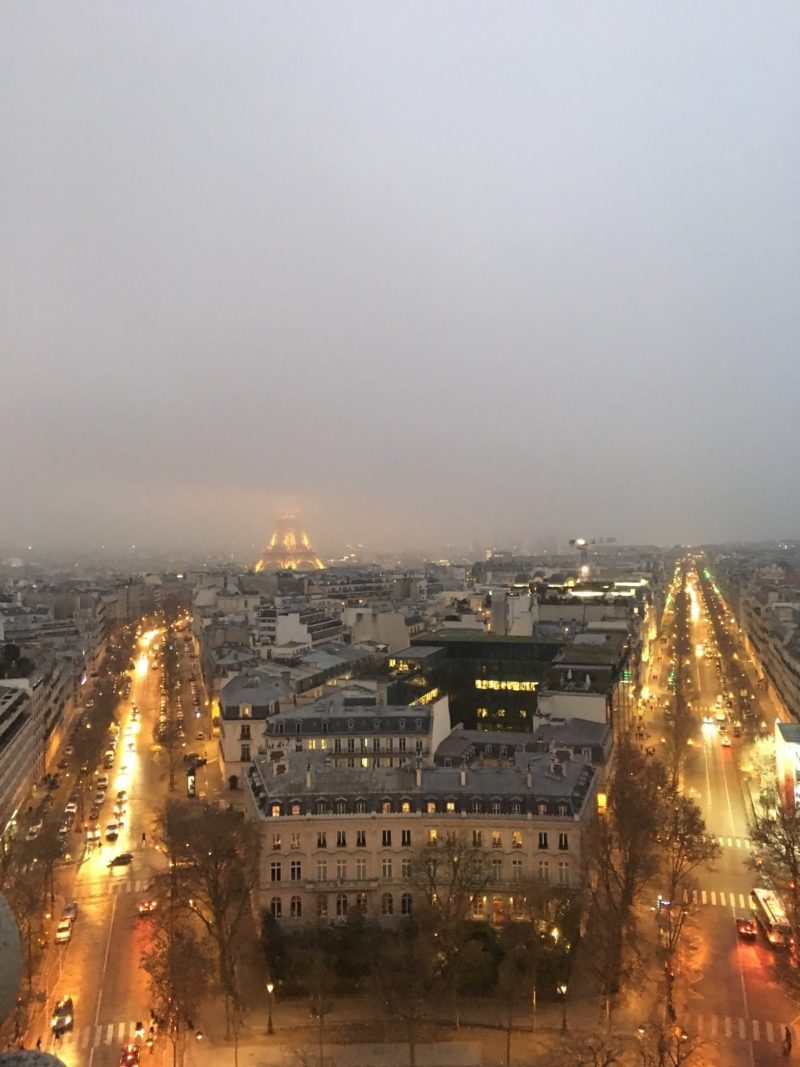 We were true tourists in Paris going to Palace of Versailles, ambling through the streets of Saint Germaine, going to the Louvre, eating crepes from the street stall, and just soaking up the Parisian atmosphere.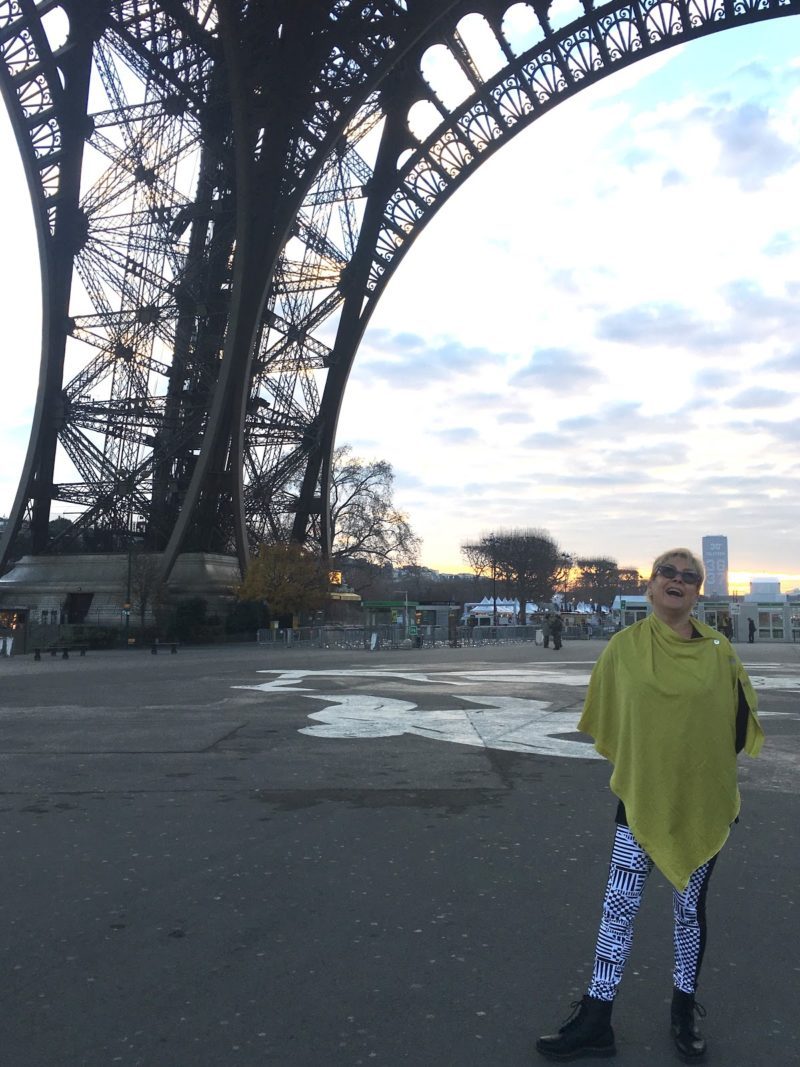 The Eiffel Tower was closed due to an industrial dispute but we stood underneath it in awe at its imposing height.
Of course I looked the part in my lemoncello merino wrap.
http://obrmerino.com/our-shop/capes-wraps/
We bid Paris goodbye and boarded the Eurostar, bound for London to spend Christmas with friends and family.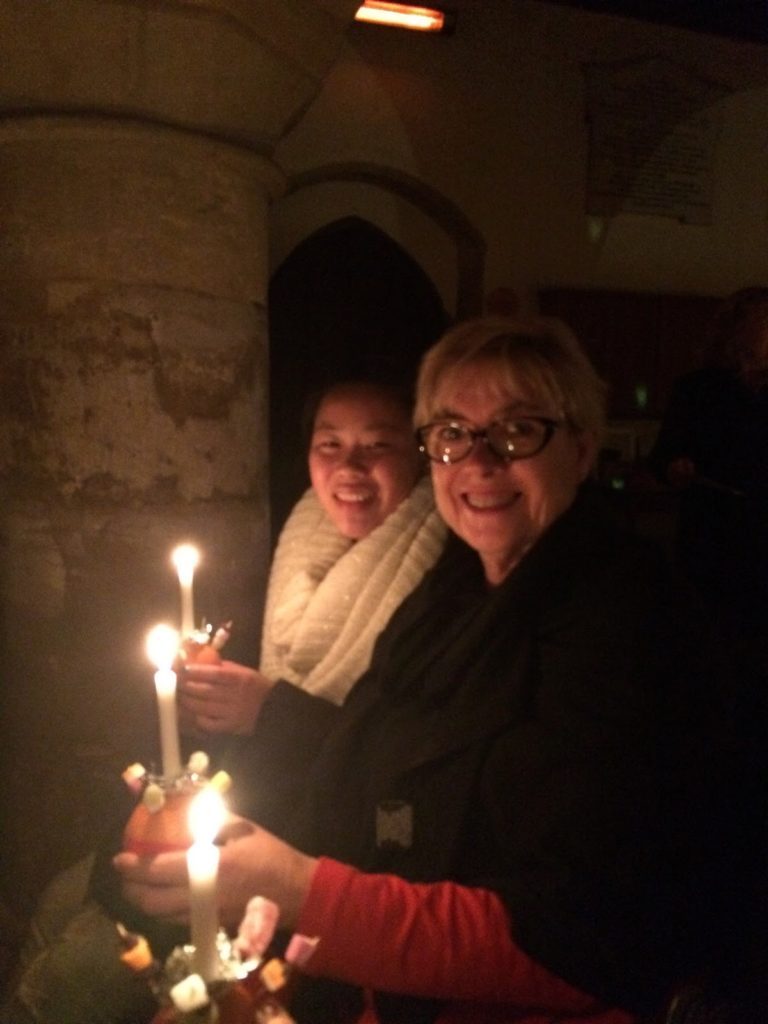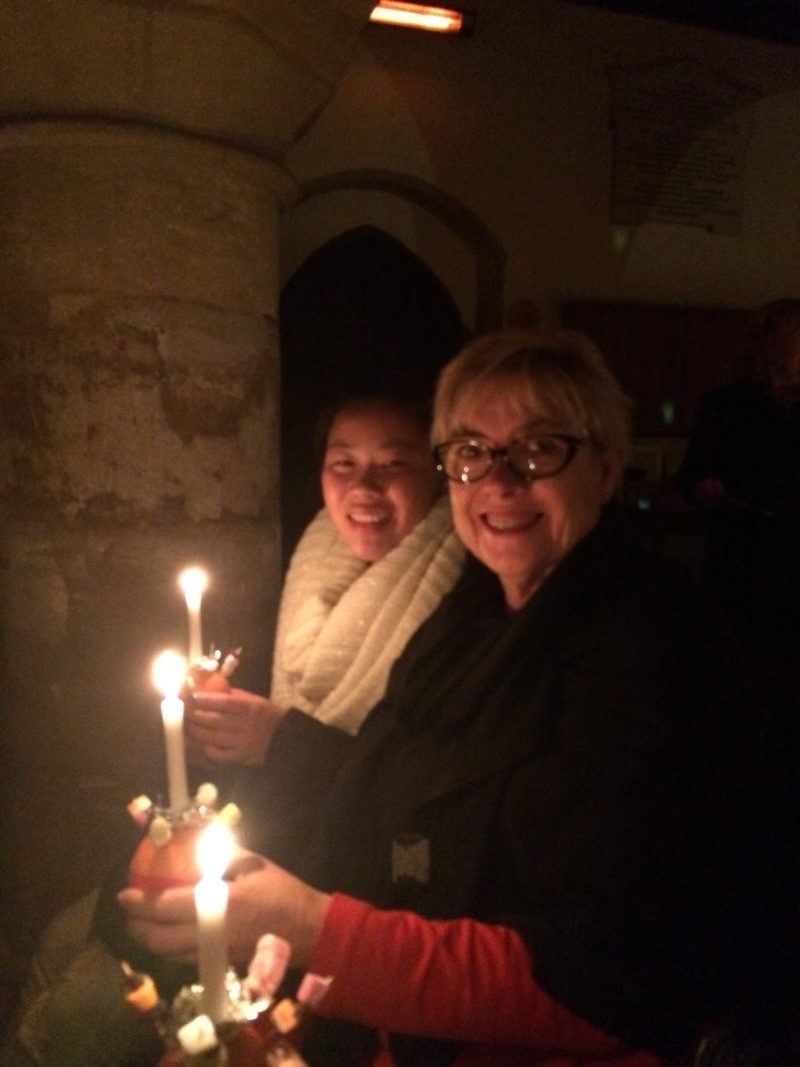 Christmas came and went and still no snow……..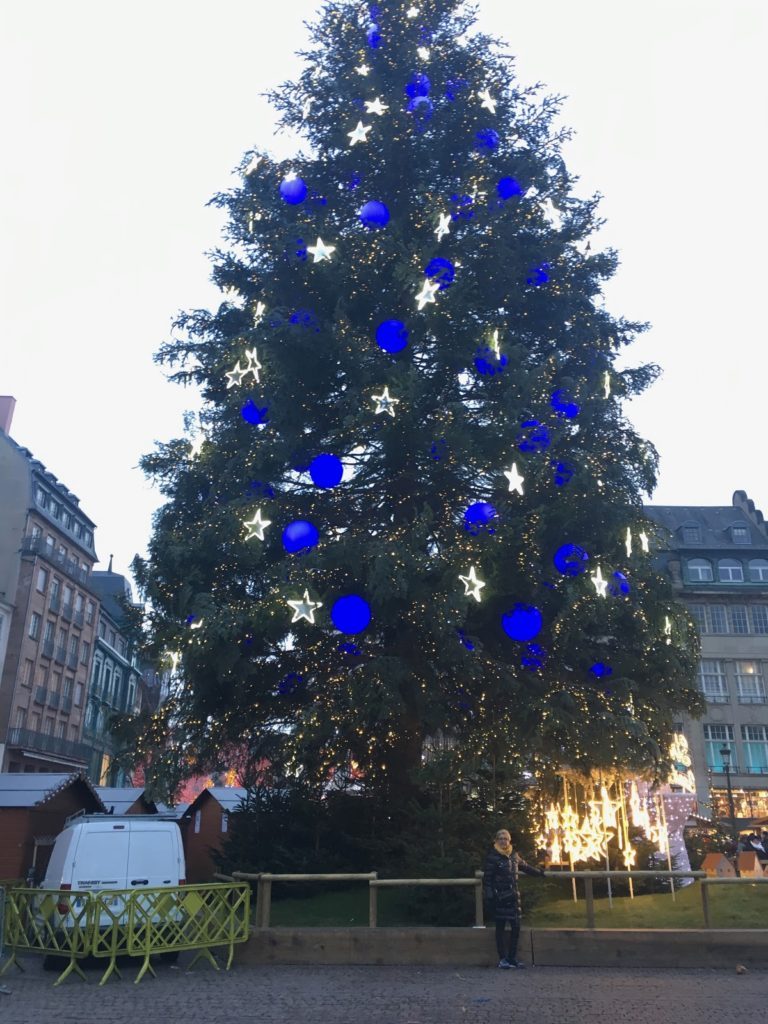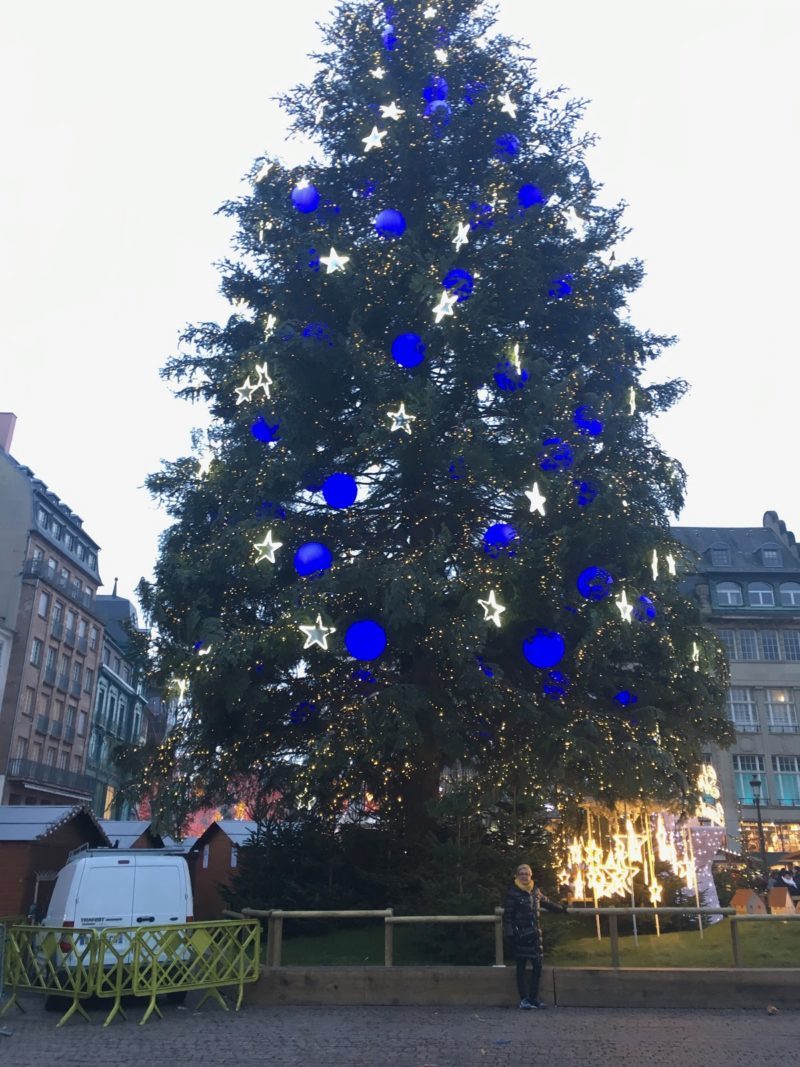 Merry Christmas to you all.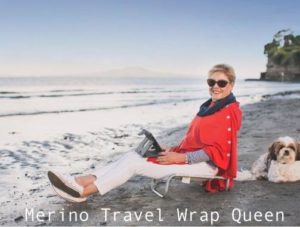 Jan Turley