MERINO AND PLUS SIZES
A great combination.
If you are one of those luscious, real women we refer to as plus sizes then we at OBR MERINO are here to help you.
https://obrmerino.com/product-category/plus-size/
Whether you are planning a trip and you just have no time to decide what to wear or just dressing for everyday life, we can guide you to make the choices easier.  We know it's hard to decide how to to dress so let's see if we can help.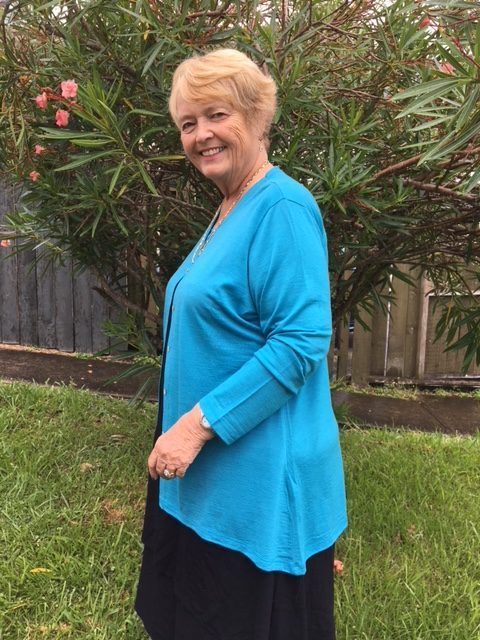 Let's talk layering.
It's always easiest to have a capsule wardrobe. This means you don't have too many clothes you hardly ever wear.
Shop smarter
Invest in a black dress you feel comfortable in as staple number 1.
Staple  number 2 is a pair of pants, loose fitting but not baggy, and a singlet long line top (you can layer over this but it gives you good shape) and a top that once again is long line with a sleeve.
Just below the elbow is the most flattering sleeve length.
Staple number 3 would be a long line singlet dress. You can put your top over this but make sure the top is long line and covers your bottom.
The fabrics that are best are natural fibres, or at least have some stretch. Make sure they are of good quality.
So:
1 dress

1 pair of pants

1 long line singlet

1 long line top with below elbow sleeves

1 ankle length singlet dress (we have this in organic cotton or merino)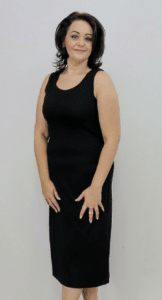 Only 5 pieces in total
A chiffon piece or something floaty to go over your silhouette would look great but preferably keep it black.
It's all about a great silhouette, preferably using one colour to give a slim line look and to build on that.
A hodgepodge of colours will not help you to look fabulous.
Don't wear tents! Resist the urge to wear huge garments to hide behind. They don't do  you any favours.
Now it's time for colour.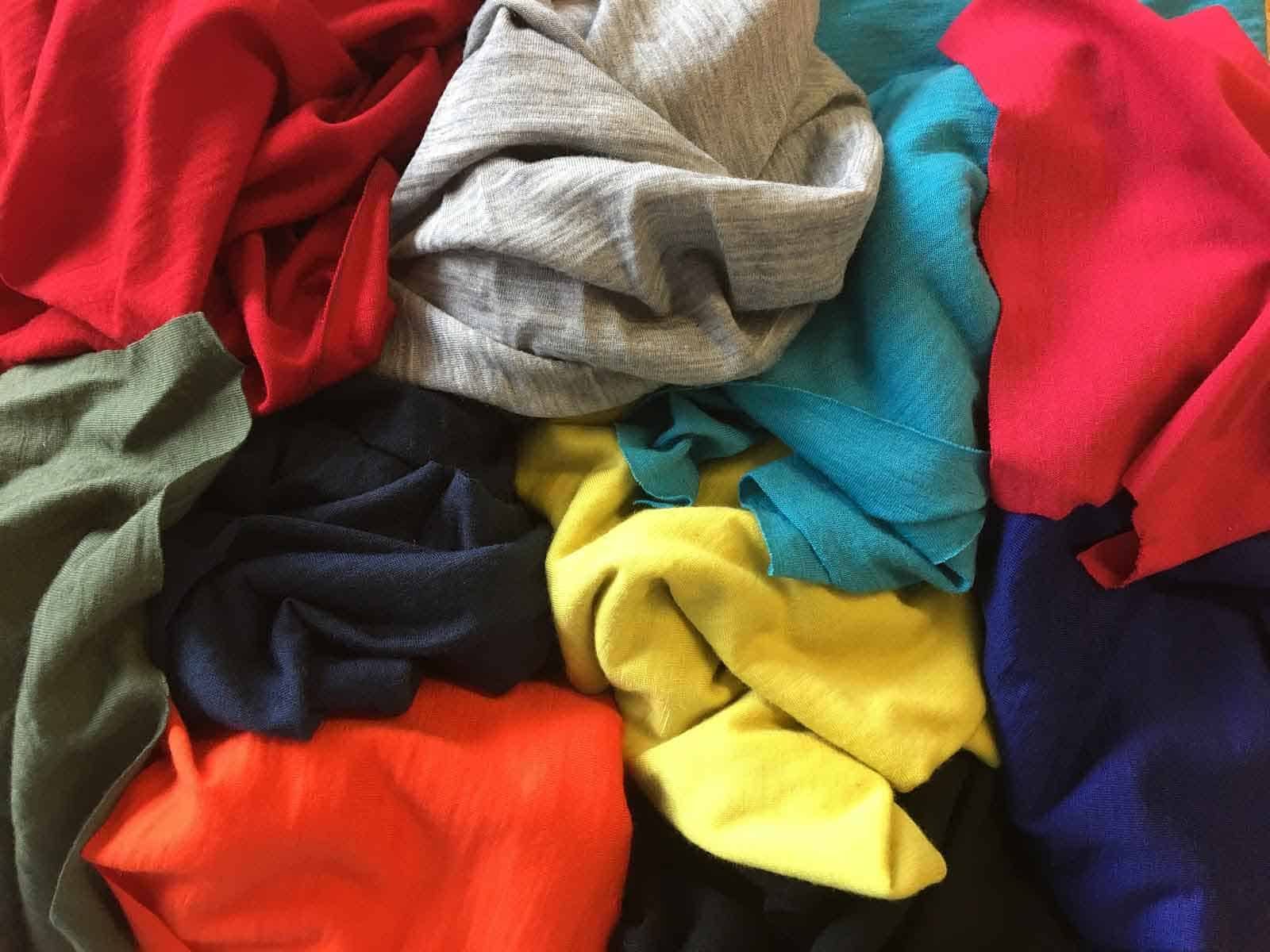 Coral, our size 18 model, is wearing a lovely flared black dress and has topped this off with our merino wool cardigan in the bell shape in turquoise.(Incidentally it is our biggest selling style).  See how the colour makes her eyes pop and the cardigan just skims over her body. This bell shape is such a stunner.
We have great colours so it's important to pick a colour that works for you.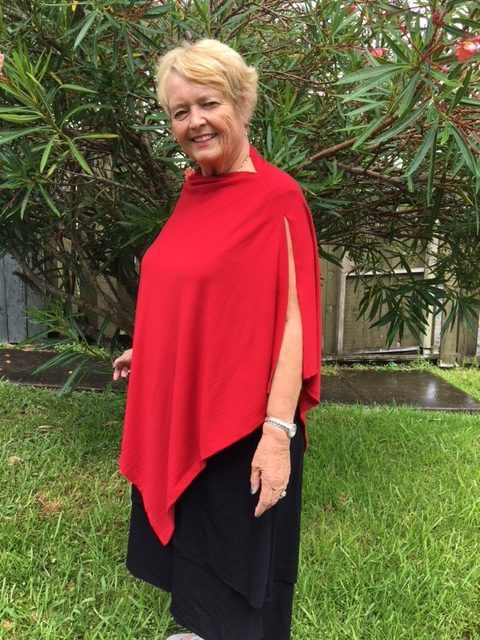 Such a different look when you change the colour. Coral is in our chilli red merino wool split wrap. You have to agree she looks amazing. You could have 3 different colours in this and top over your capsule pieces for a transformational look.
Did I tell you they are ultra  light and perfect for travelling. They don't take up much space. Keep one in your handbag for when it gets chilly on the plane or in air conditioning.
https://obrmerino.com/shop/plus-size/merino-split-wrap-plus/
Or you could decide you want a splash of colour with a darker layer on top.
Be careful with this. Keep your pants always black or denim….don't play with other colours. If you want a coloured top make sure it is still long line. It must always give you length so needs to cover you bottom as that is normal your biggest area.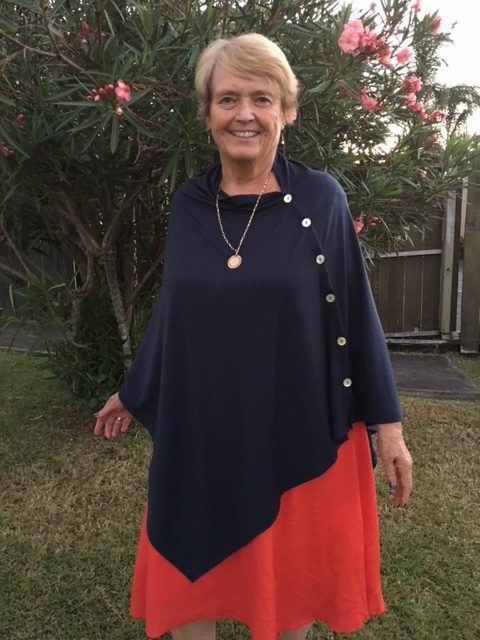 Coral has opted for a vibrant orange dress and has put an ink merino wool button wrap over this. See the transformation yet again.
Do you notice how our button wrap is plenty long enough and then the asymmetrical shape gives more length and style?
https://obrmerino.com/shop/plus-size/merino-button-wrap-plus/
By the way, check out the video on our website showing you 13 ways to wear this!
If you have a tendency to overheat our merino wool absorbs perspiration and keeps you feeling cool.
Of course it is true to label meaning it is 100% merino wool with no added chemicals, is organically certified and handmade in New Zealand.
I hope this has been of some help.
Jan Turley
Jan Turley is dressed courtesy of OBR Merino and Baker St.  To See The Collection of stylish travel wraps and fashion made from 100% New Zealand Merino wool head to the OBR Merino website.