PRE-CHRISTMAS IN EUROPE – VIENNA
..with my merino travel wraps…
Let me show you some highlights from my inexpensive trip to experience the wonder of European Christmas markets.
Inexpensive because I had stored up air miles to have this experience with my daughter…and of course using Airbnb.
What to pack wasn't difficult….merino singlet, merino socks, merino top, merino long johns…all great base layers. Then of course a selection of OBR merino wraps.
With so many cities hosting magnificent Christmas markets throughout Europe it was hard to choose only 4 cities to visit.
I would love to have fitted in more. In the end I chose ones that meant we could take an easy route by train across Europe to make our way to London to be with family for Christmas.
Let me give you a peak at the beauty these places hold. Today it's Vienna and in a few days it will be Zürich……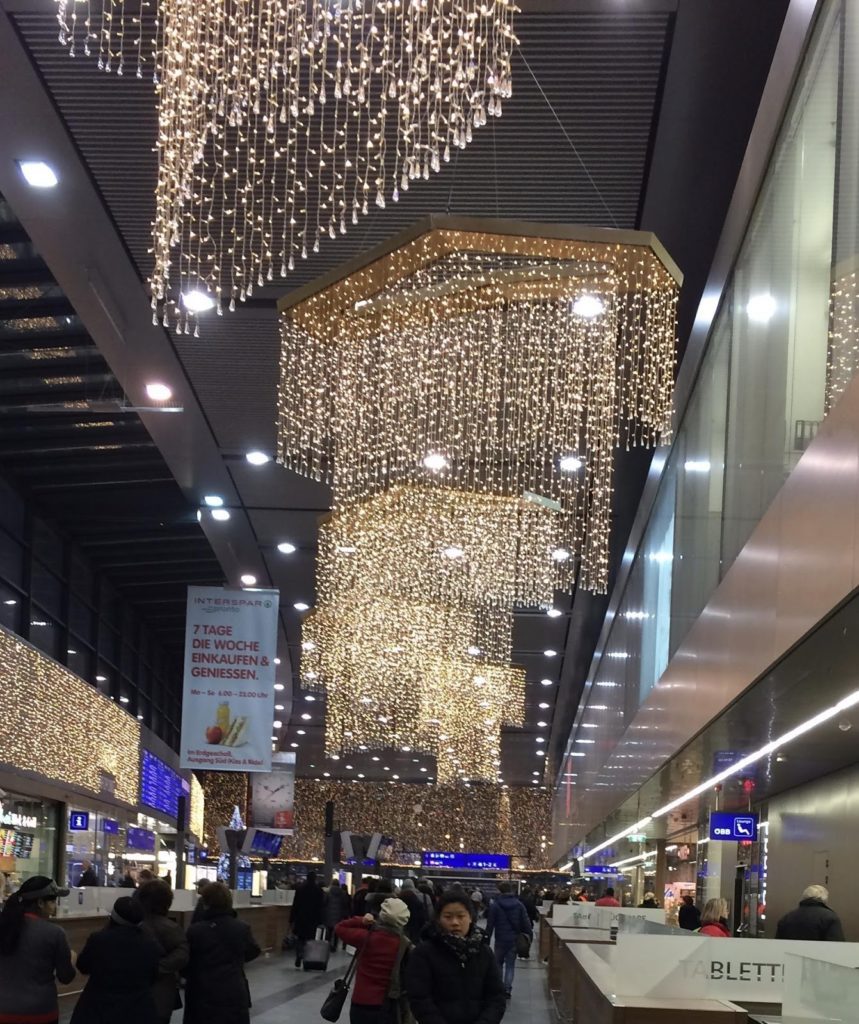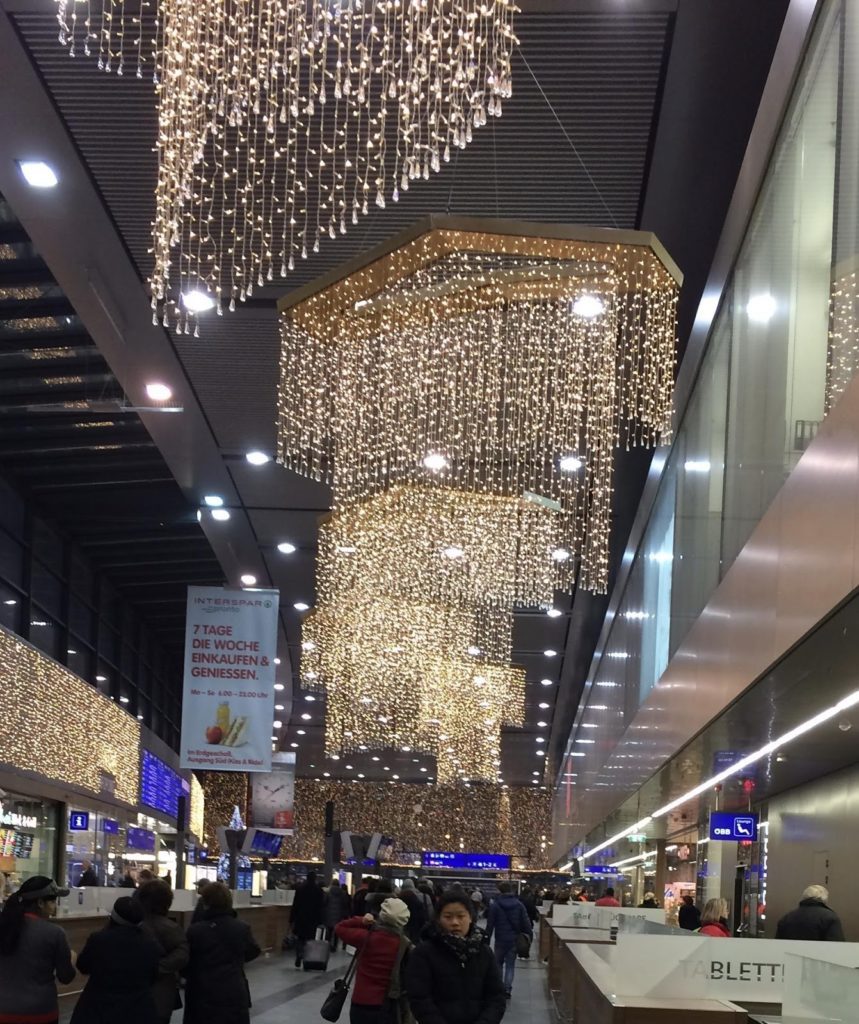 VIENNA
Vienna was our first stop. We caught the train from the airport to downtown Vienna. So simple to use.
The lights hanging from the ceiling of the train station were breathtaking in their beauty.
Seeing these exquisite creations we knew our adventure was going to exceed our expectations.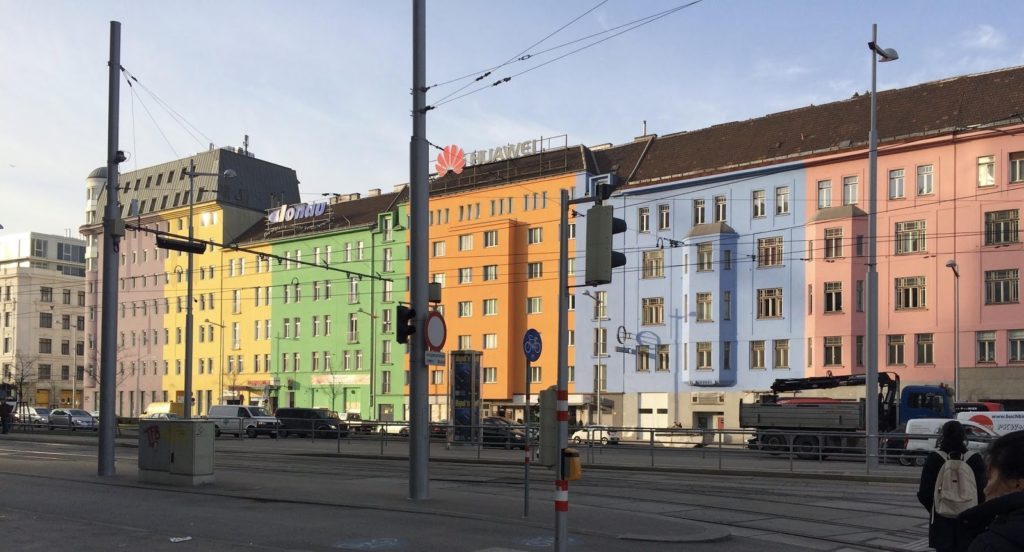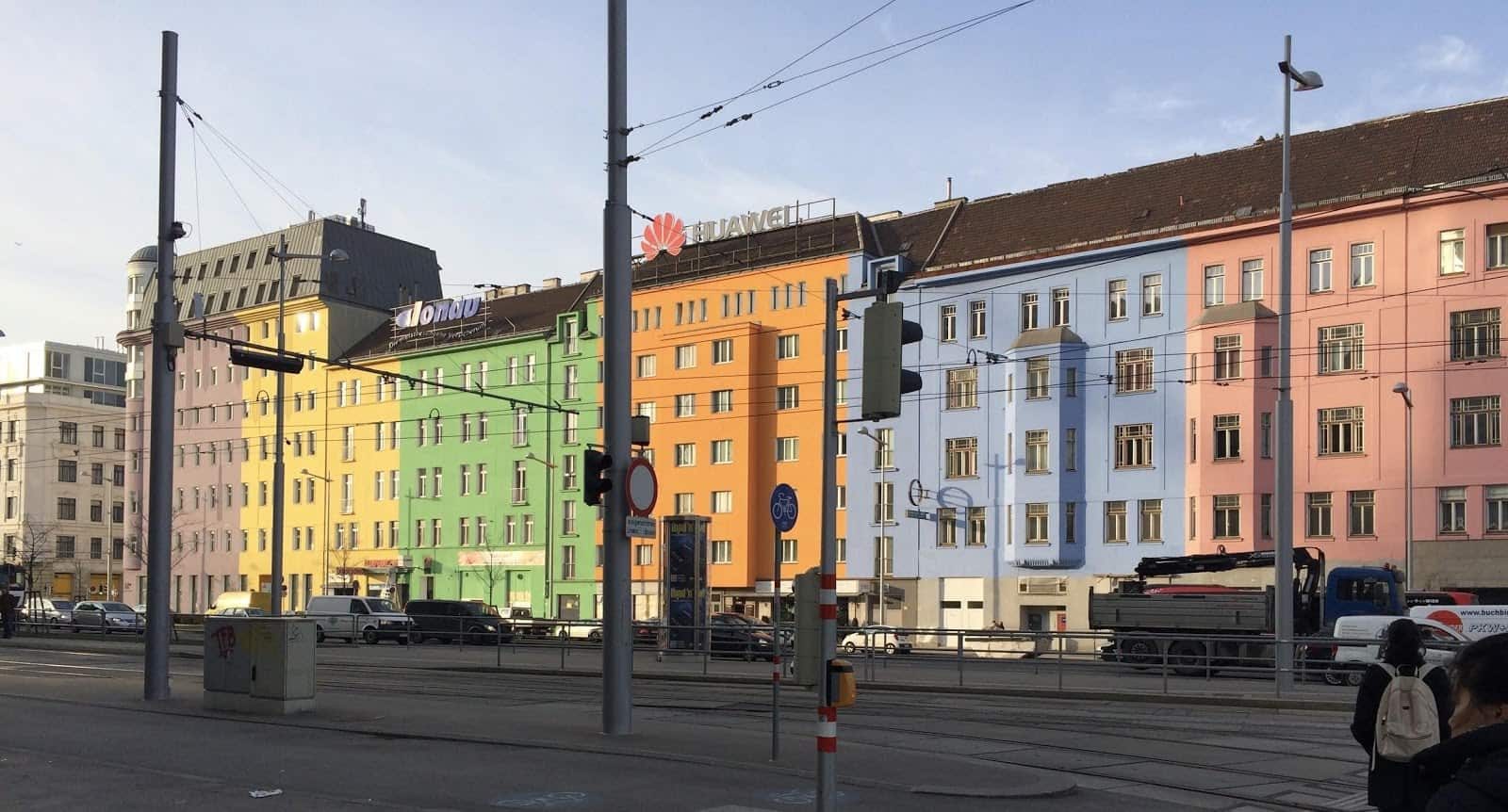 Our Airbnb was nestled in an ancient newly restored building painted in this amazing array of whimsical colours.
Belvedere Castle sits majestically just around the corner from our Airbnb so it was out first foray into the Christmas markets.
The Belvedere is a historic building complex consisting of two Baroque palaces, the Orangery and the Palace Stables.
It also houses the world's biggest collection of Gustav Klimt.
By day the castle and its surrounding grounds are opulent then at night it is stunningly gorgeous.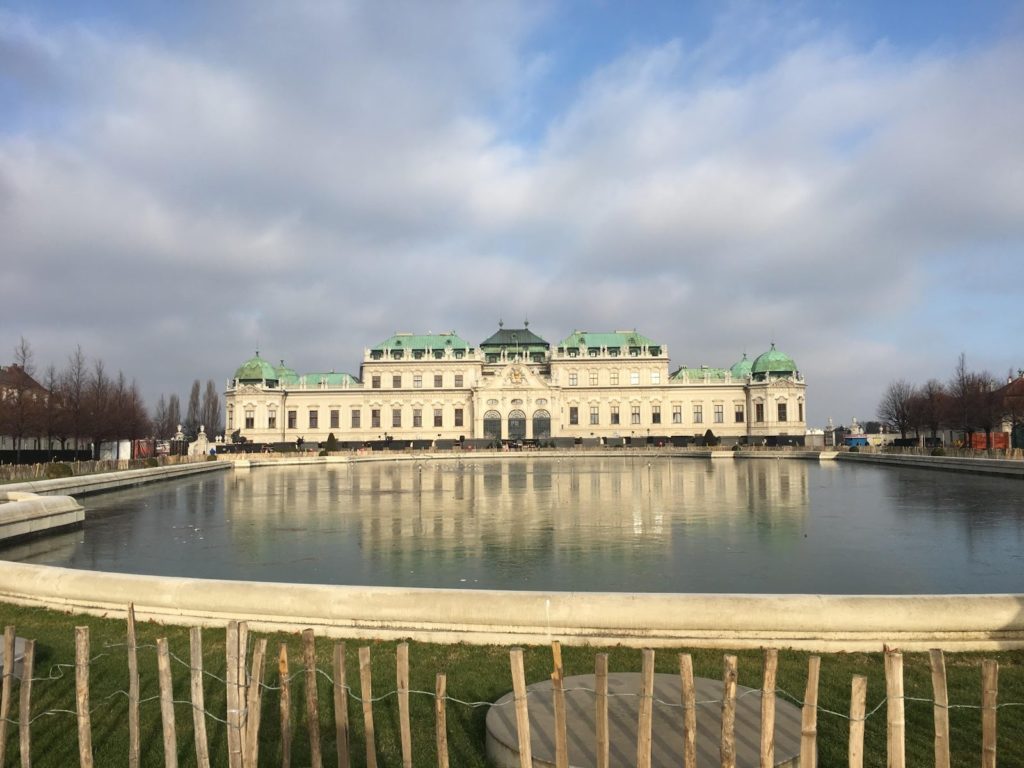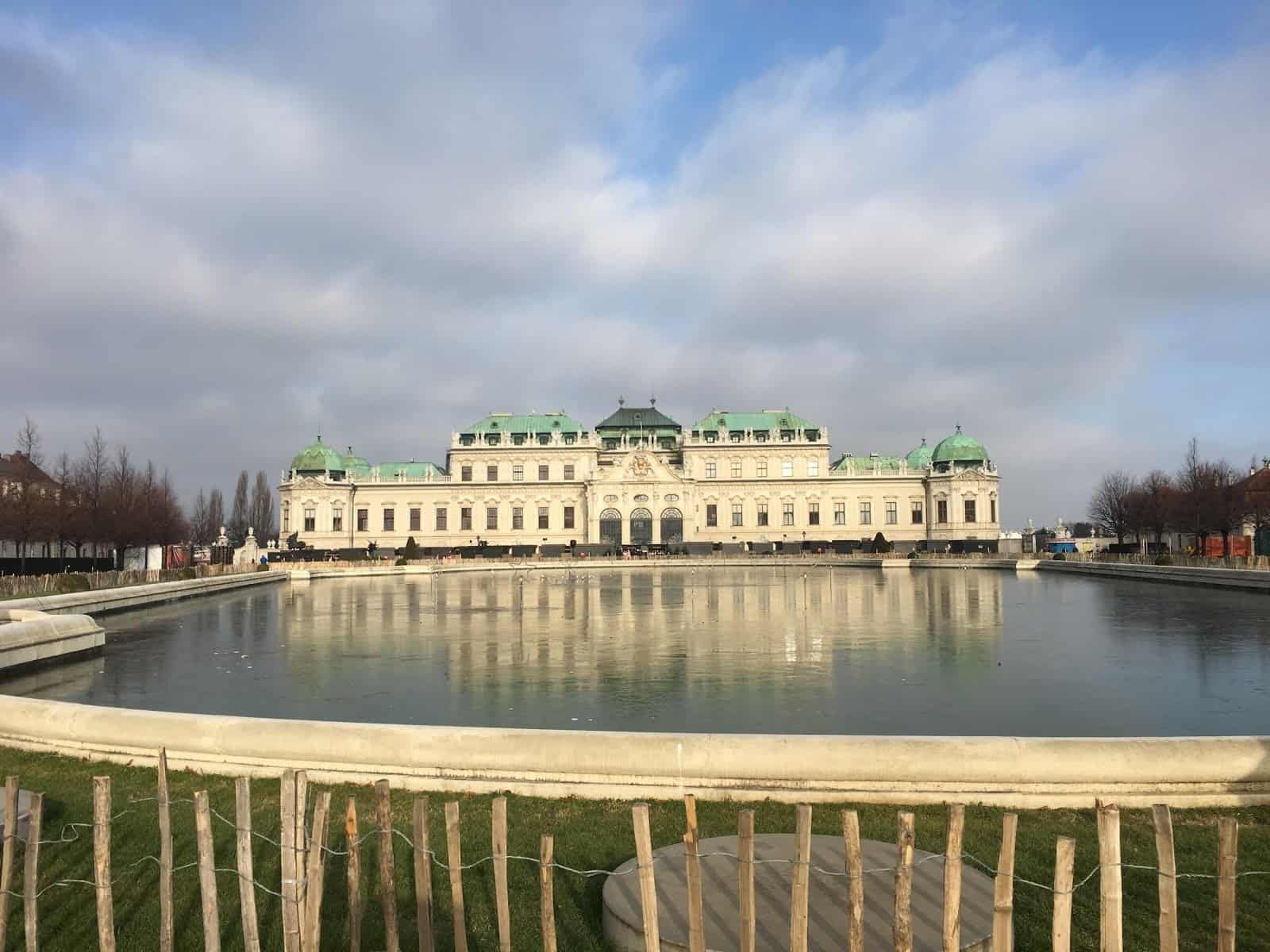 Cosily wrapped in our merino our senses were on high alert as we walked through the elaborate gates to see the castle lit up and looking magnificent. The markets were spread out at the foot of the entrance stairs.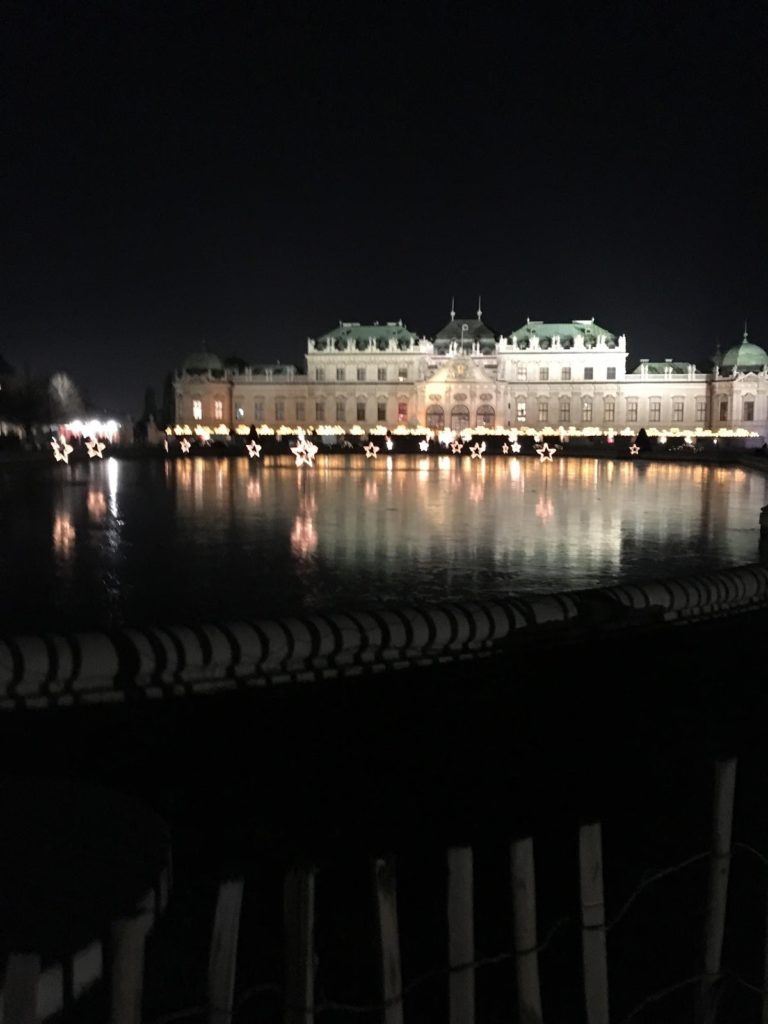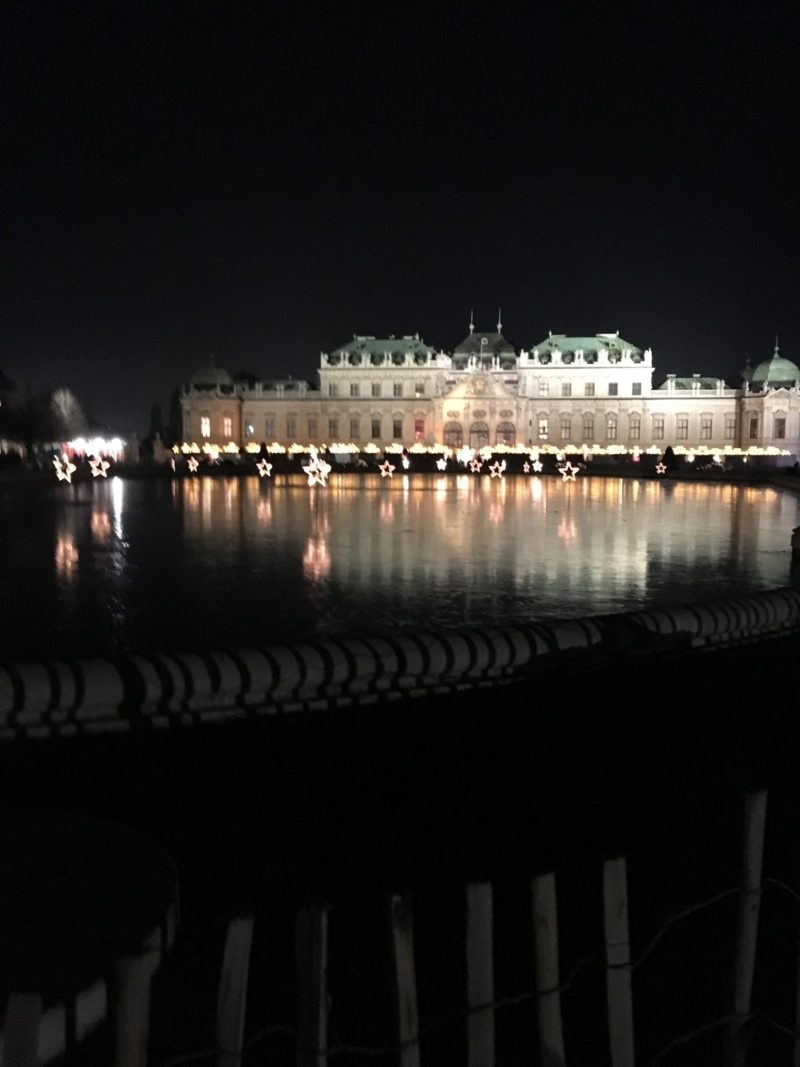 The scent of mulled wine was in the air, Christmas music was being played and the markets had treats we had never seen before.
The central part of a Vienna is for walkers only. St. Stephens Cathedral, a medieval masterpiece, is the centrepiece of the city.
Horse and carriages are there flip flopping around.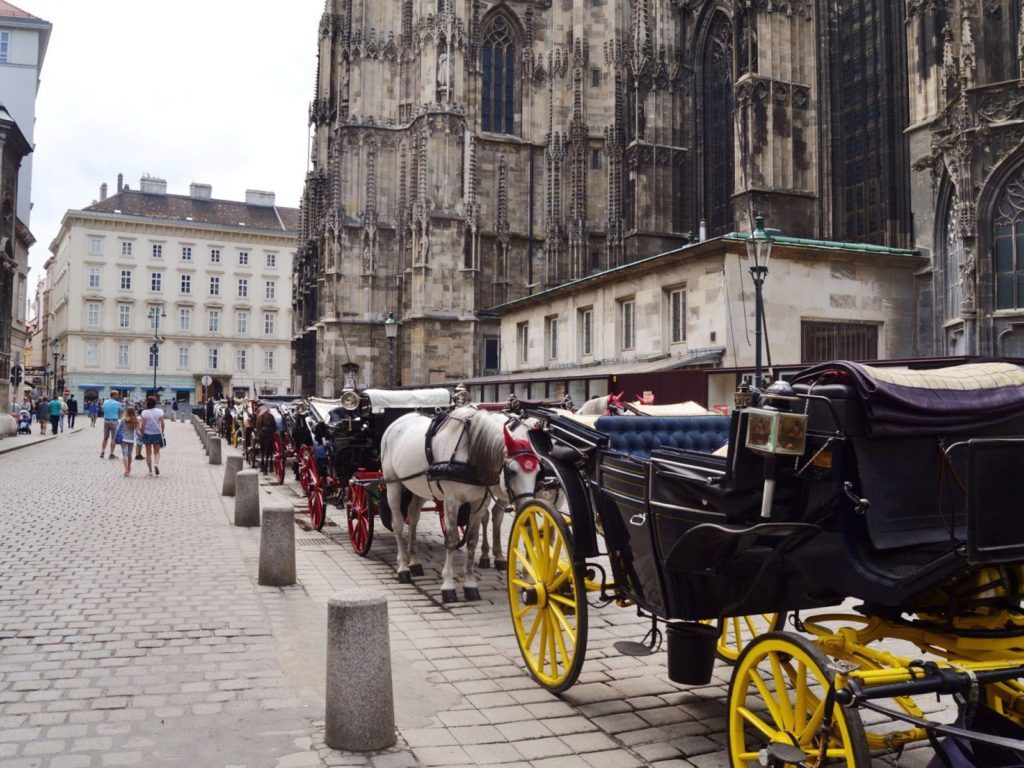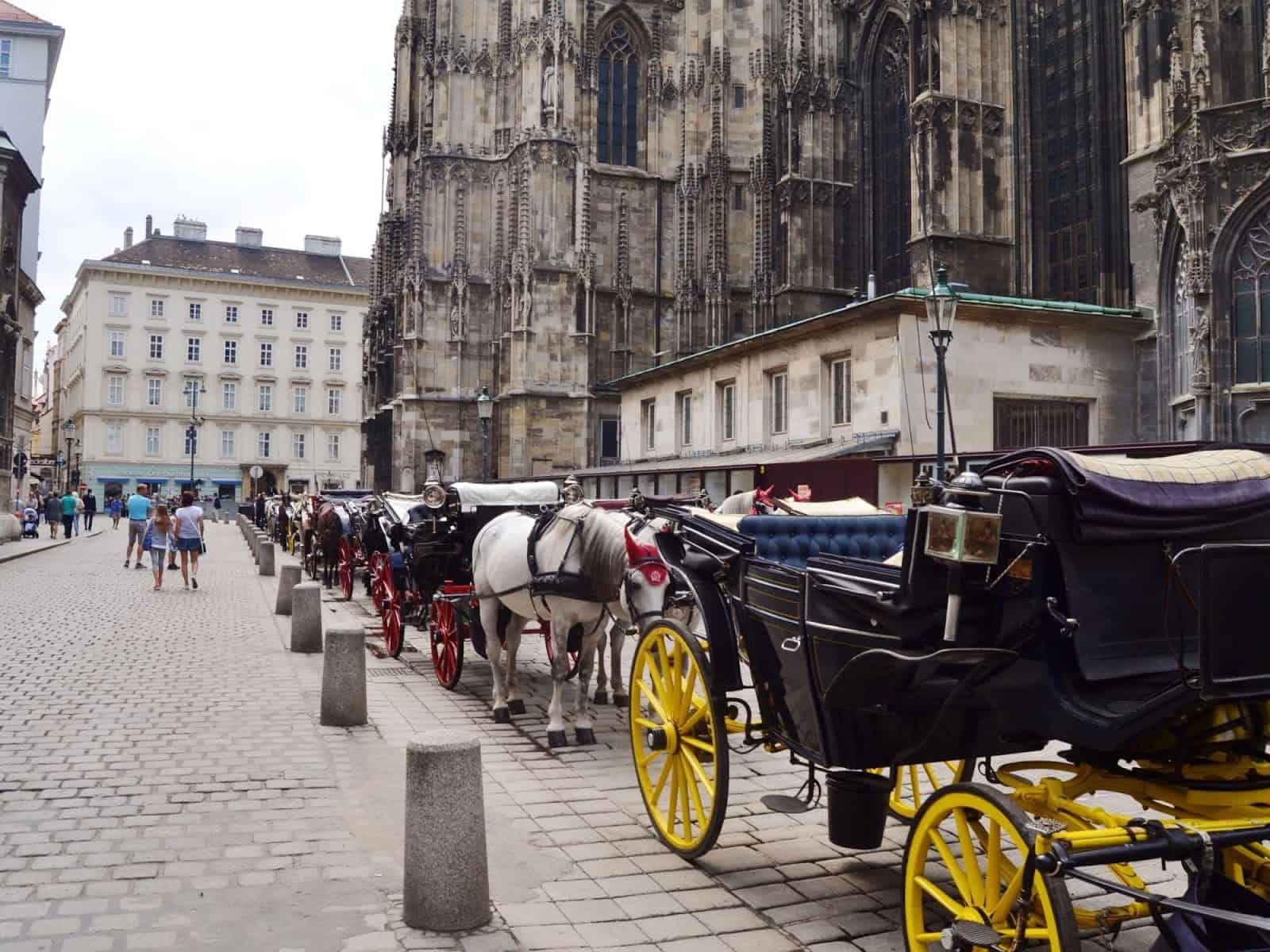 No visit to Vienna is complete without a ride in a carriage. Cosy with our merino wraps under our coats we trotted around the town.
Little markets dotted around the city.
As darkness started to descend mid afternoon the magic of Christmas comes out in the glitter of lights.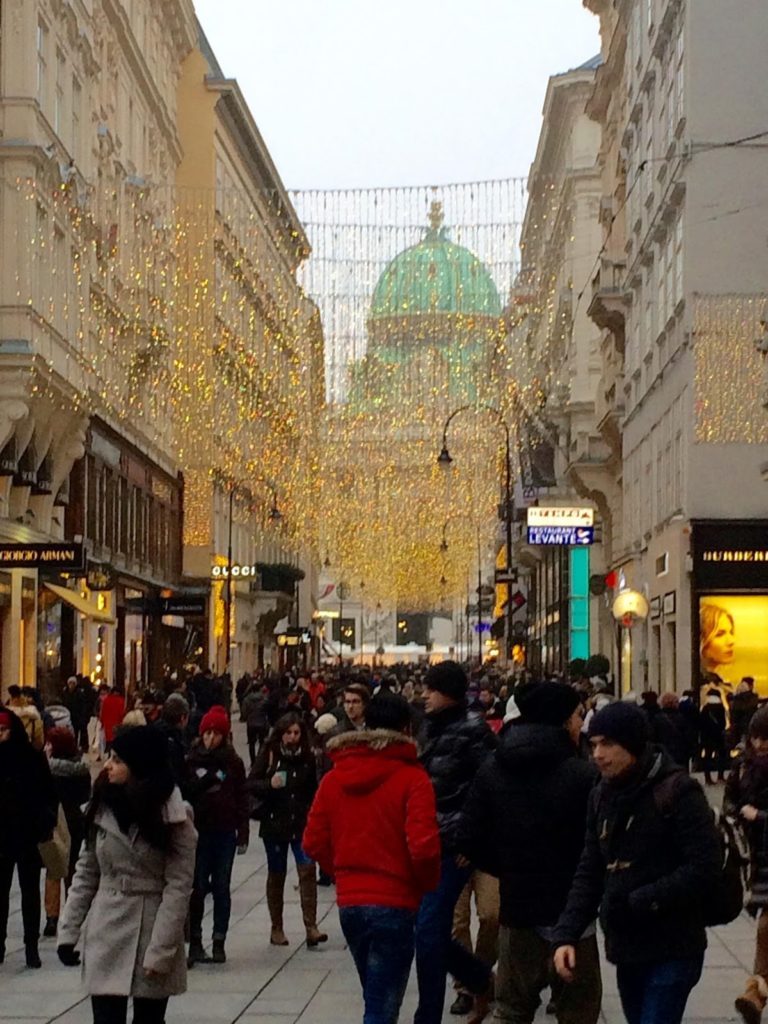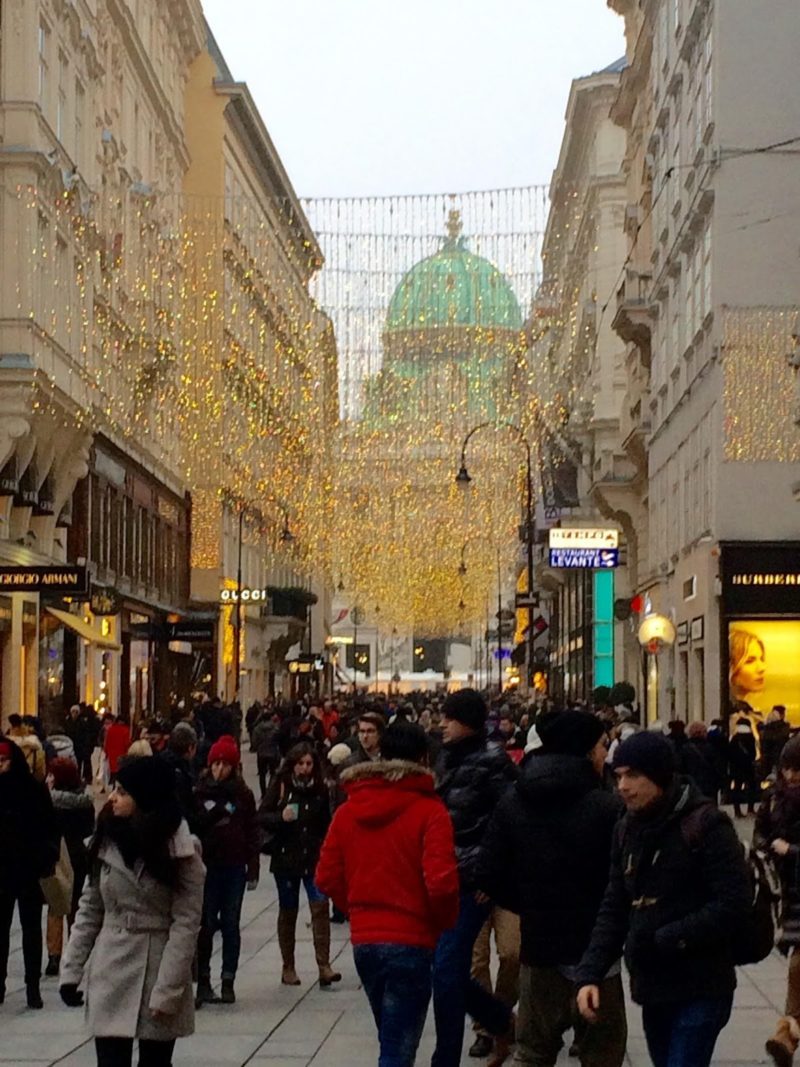 Big golden intricate dramatic lantern like displays of glitter floating above. Visual masterpieces are all around.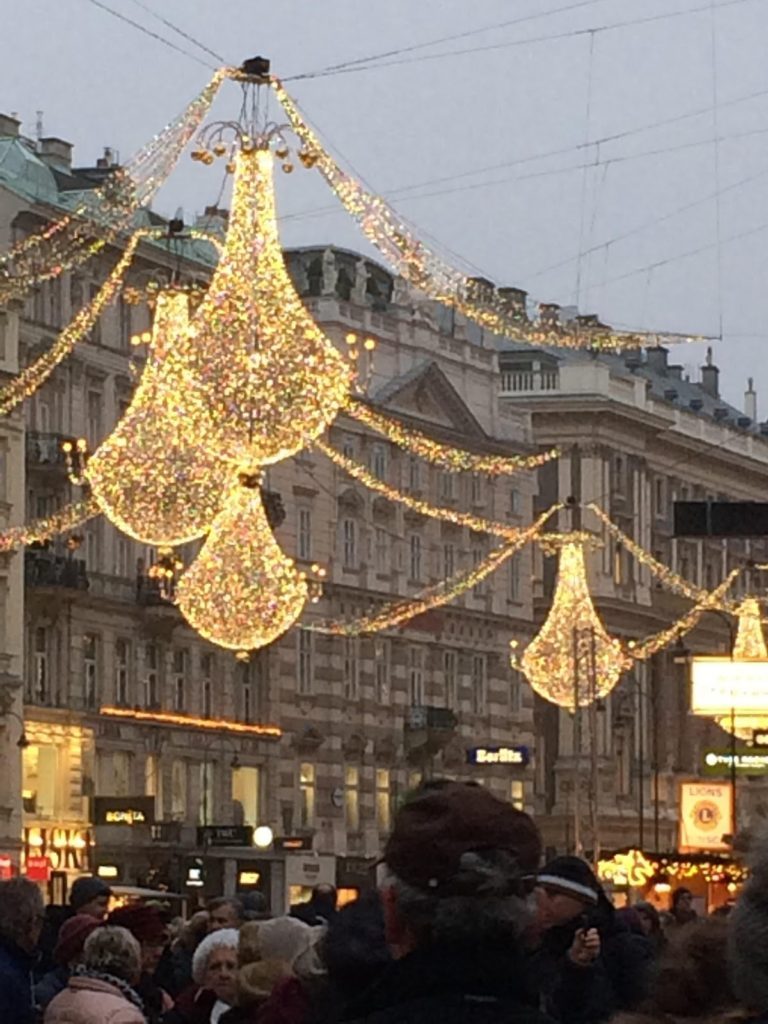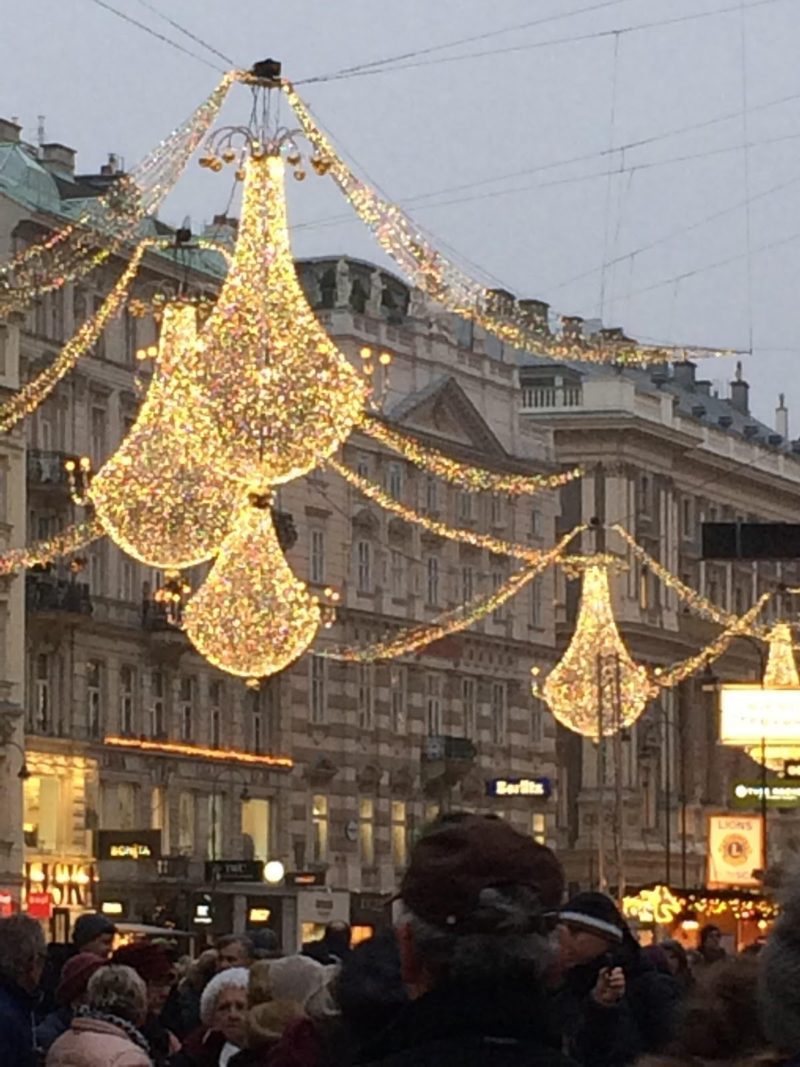 Of course the shops in Vienna are fashionable with so much variation. From the large low priced chain stores through to the elegance of Cartier, Chanel and Swarovski stores with their crystal laden windows.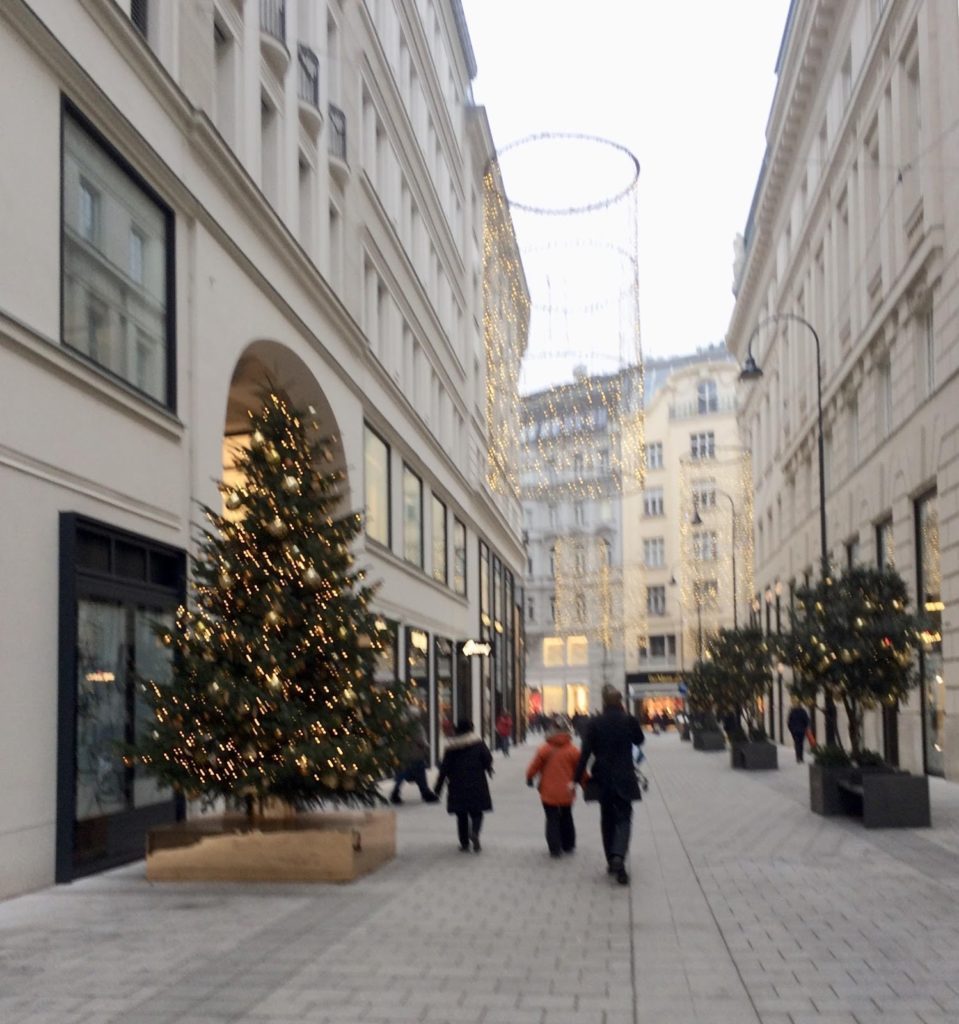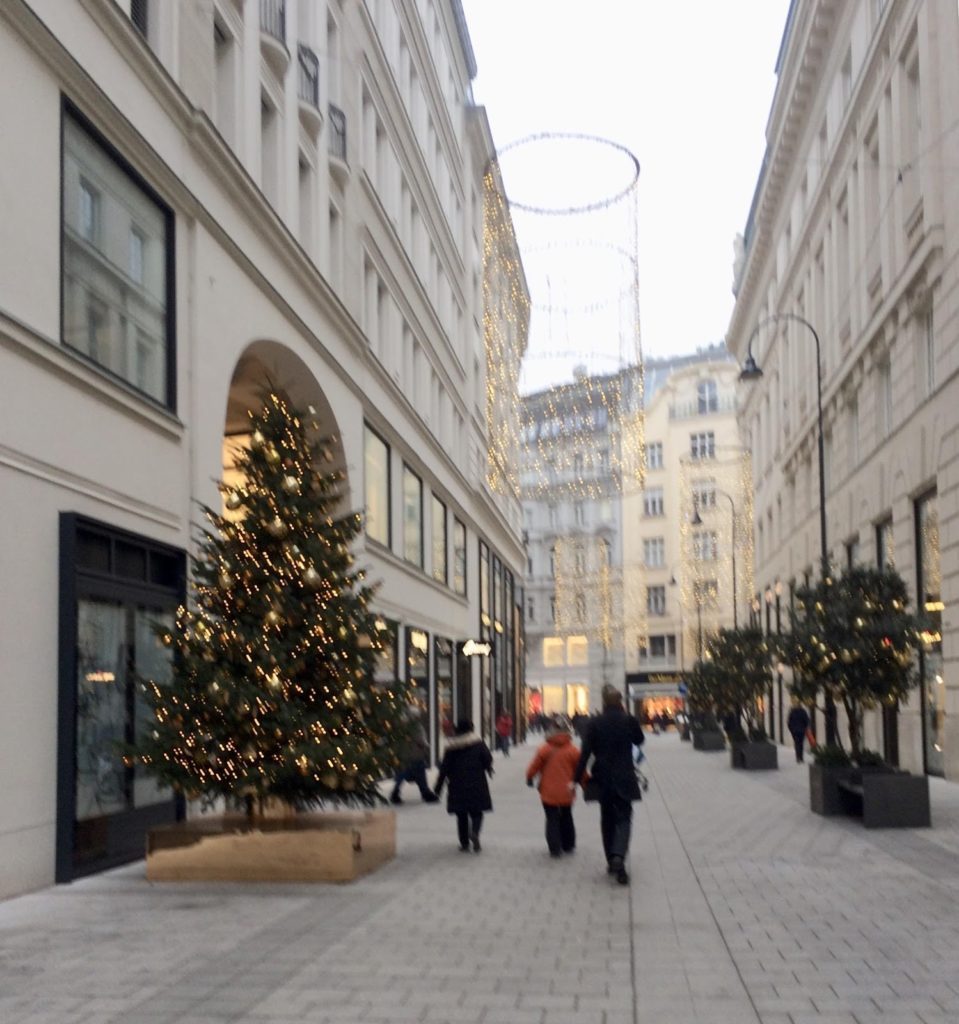 You can't go to Vienna without a visit to the Schonbrunn Castle. Once again a very simple train ride and there we were.
Mozart first played here when he was 7 years old so a concert with Mozart and Chopin music was a must.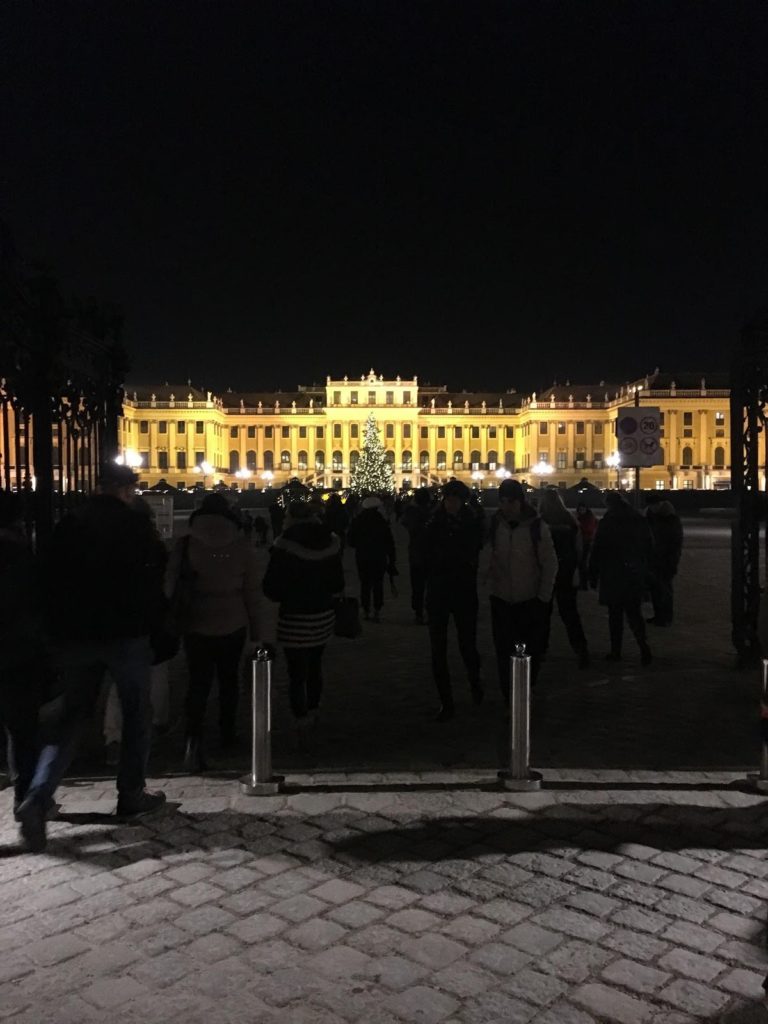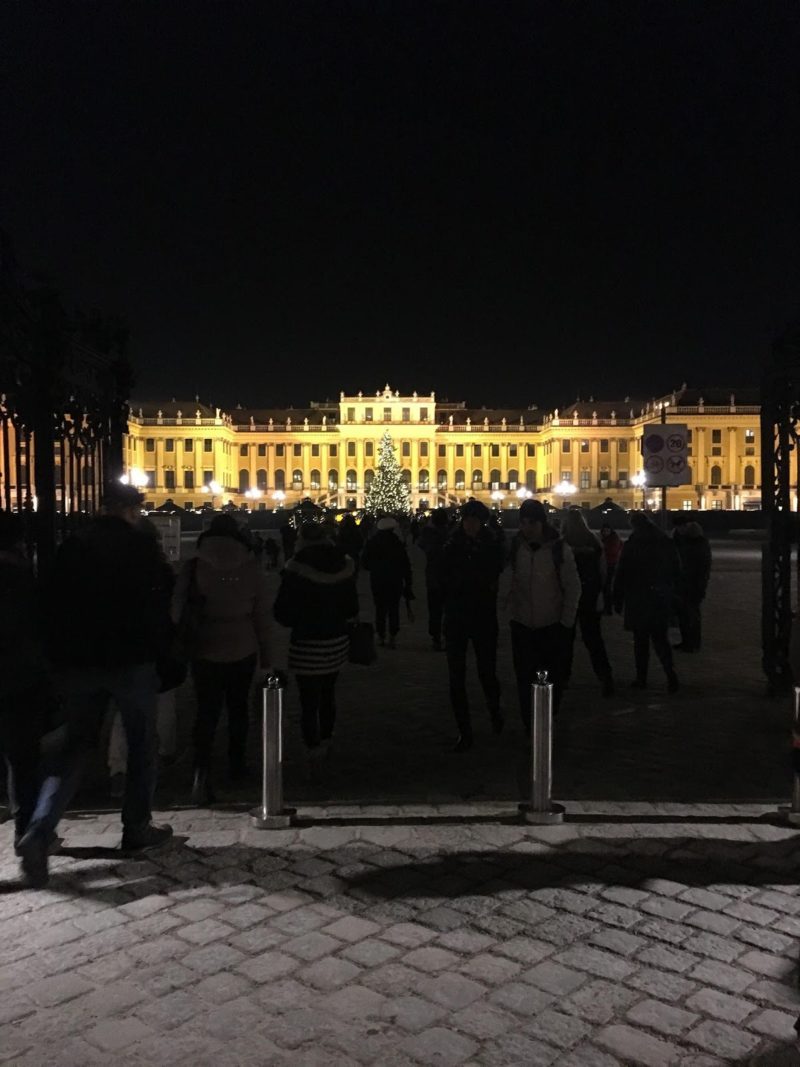 Vienna is such a graceful, vibrant desirable city. At every corner there were amazing sights. Like this sculpture on a wall in St Peters Platz. As I was taking the photo it was very quiet apart from the clip clopping of the horses.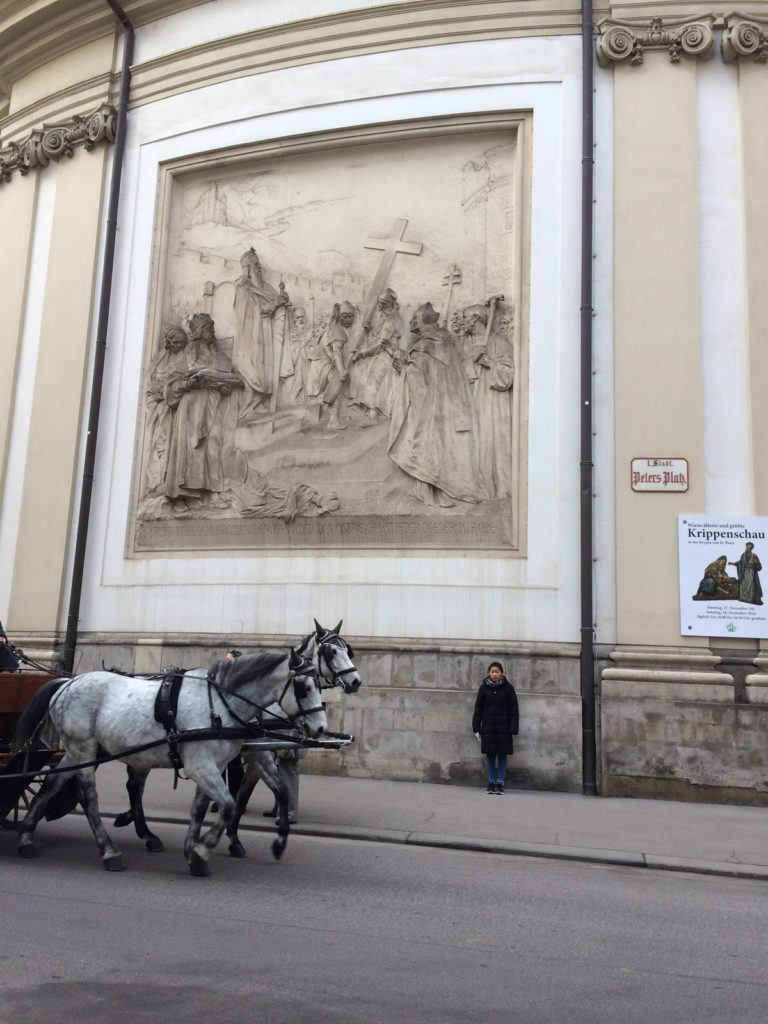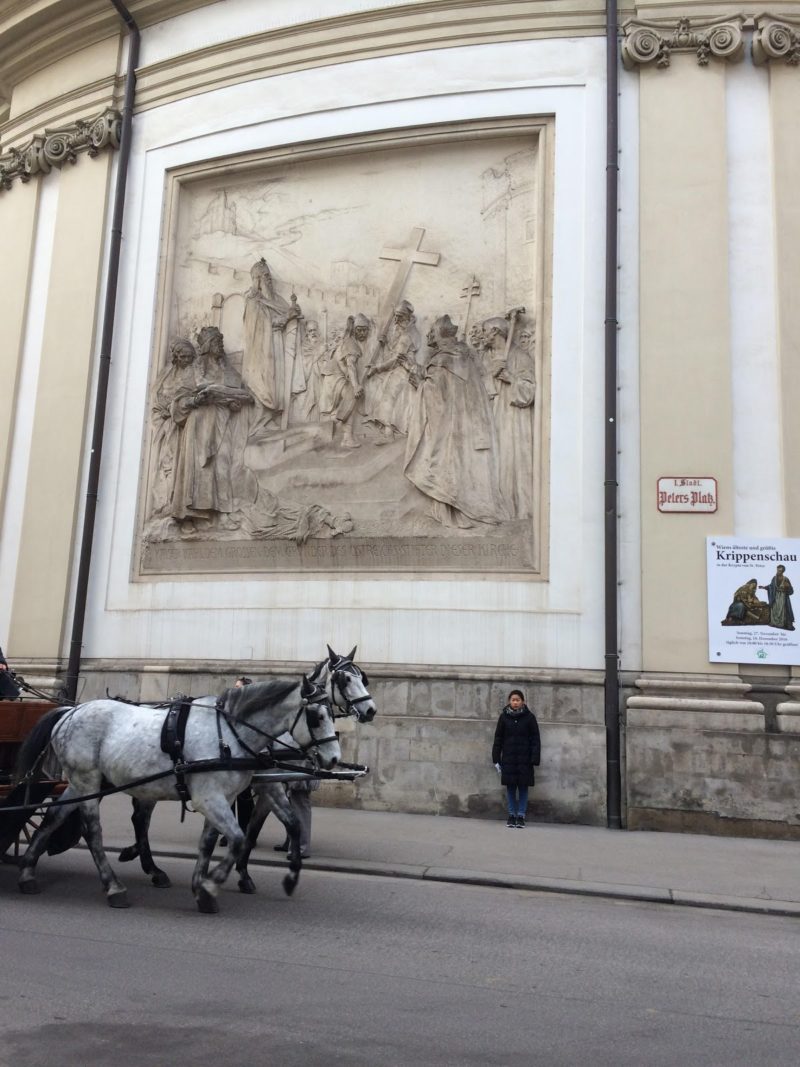 I hope I have given you a wee taste of this lovely amazing city called Vienna.
https://www.wien.info/en/shopping-wining-dining/markets/christmas-markets
This is an experience not to be missed!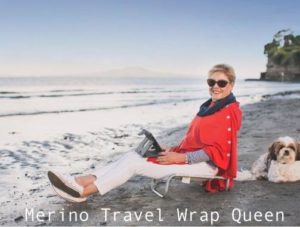 Jan Turley