BAKER STREET ORGANIC COTTON Is Here For A Limited Time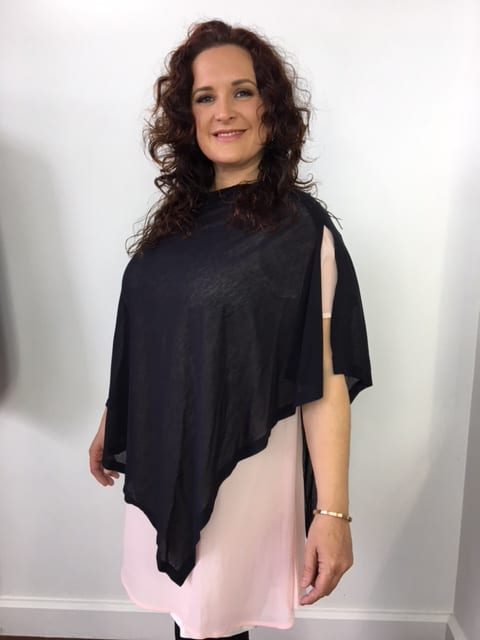 Hi there,
Today I am pushing the "go" button on our buy now cart to enable you to purchase some truly beautiful 100% organic cotton.
Click on the link below to take you to our landing page.
https://obrmerino.com/baker-street-organic-cotton-promotion/
You know I am normally all about merino. For the hot summer days ahead I just could not resist this super fine organic cotton when I saw it. It is natural and absorbs perspiration and it just kisses your skin. It is just so very fine.
So I created a silhouette to work with this beautiful, super fine organic cotton.
It's all about the silhouette to look fabulous.
We have the cotton singlet dress to go underneath to give the good base to your shape.
Then you put our chiffon easy to wear dress over this. The chiffon fits around the bust and then gently shapes into the waist and flows over your hips to give a really flattering look.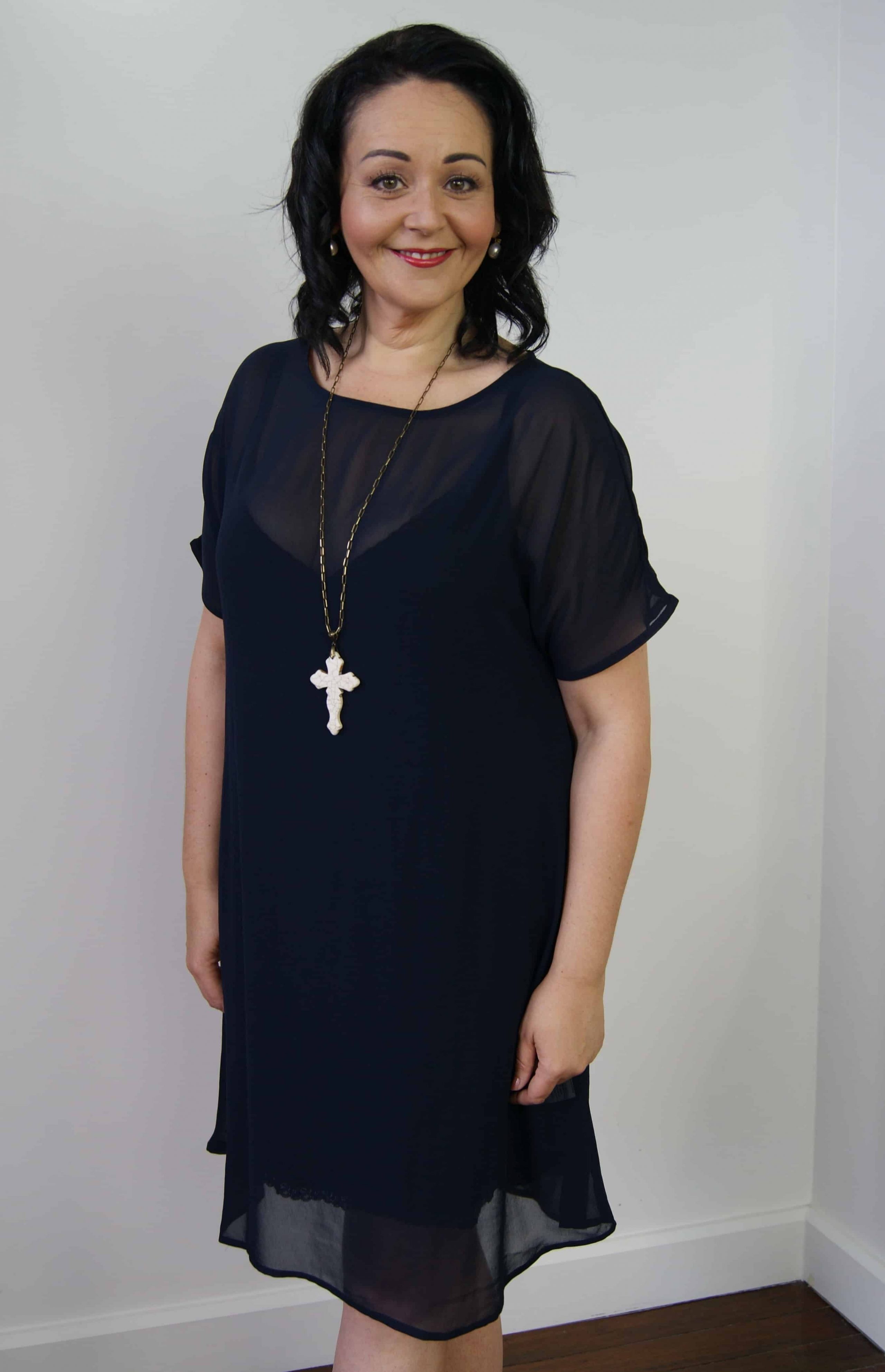 Monique Bradley (picture above and from YourFixTV fame), has a great story to tell. She has lost a lot of weight and finds this silhouette has been brilliant throughout her journey. It hides the bits you don't want seen.
The under piece holds a good base shape while the chiffon floats over it.
Because the cotton singlet dress is 100% cotton it is lovely next to your skin. It absorbs perspiration and keeps you cool whilst you are looking pretty hot! This base cotton is 180gm so about the weight of a light tee shirt.
The chiffon dress which pops over the base literally skims over the body and is really is flattering. It can also be used as a tunic so can be worn all year round.
(It look amazing under our OBR merino..a great layering piece).
When you go to the "buy now" page, you will see the chiffon is available in ivory, blush, ink & black and comes in a full size range.
Then you top it off with a super fine organic cotton shrug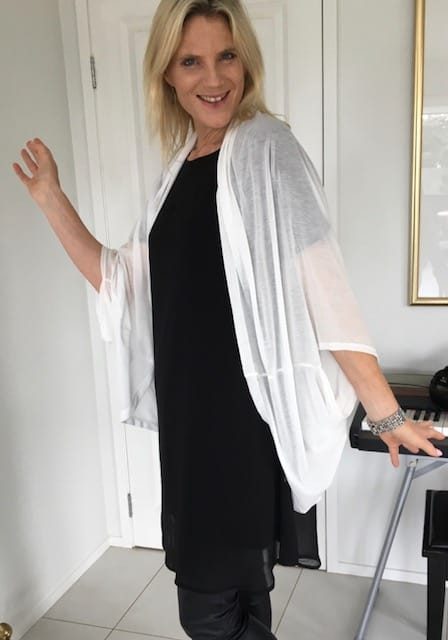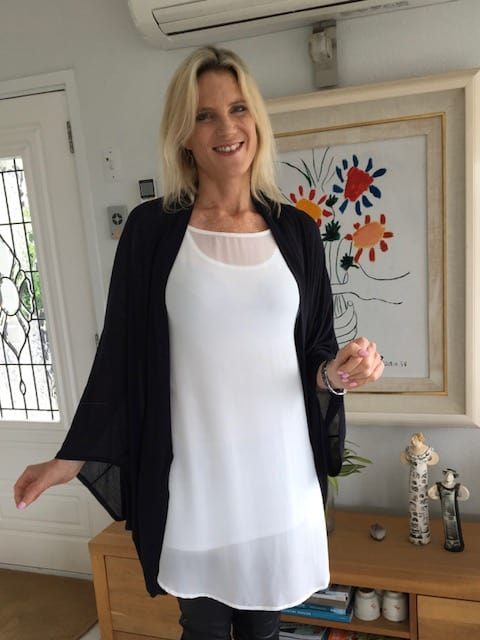 …or an organic cotton split wrap.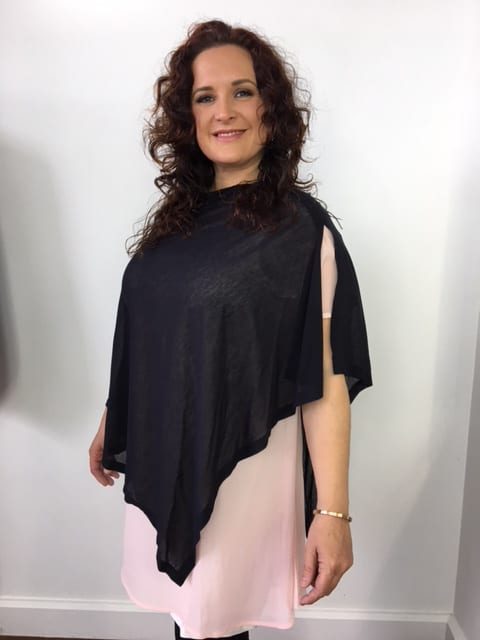 These pieces are available in ivory, blush, truffle, ink or black and are a one size fits all.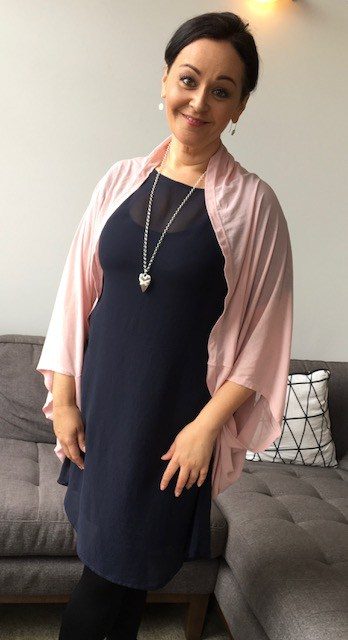 How stunning does this girl look?
We love this organic cotton because it is natural with no nasties added.
These organic cotton wraps are great for travel too.
So, go ahead to our 'buy now" page….follow the link…
There is a bonus there for you.
Kind regards
JAN